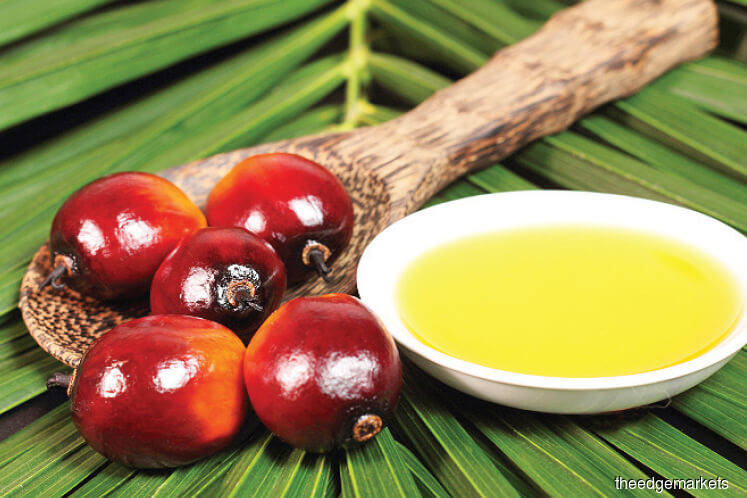 KUALA LUMPUR (May 8): Malaysian palm stocks are expected to hover around 3 million tonnes for the rest of the year, as improved yields from good weather and new plantings come into fruition this year and exports remain flat, say industry players, whose estimates range between 2.7-3.4 million tonnes.
High inventories are expected to cap benchmark palm prices this year. Its prices have fallen nearly 5% so far this year, and was last down 0.7% at RM2,026 (US$488.66) a tonne on Wednesday.
"Stocks are set to go higher, unless you can drum up exports big time. But I don't think stocks will lower further, we'll see it rising May onwards," said a Kuala Lumpur-based physical trader.
"May has seen good production in the last 15-20 years, June is equal or lower and then production will move up towards year-end."
Output in Malaysia, the world's second-largest producer after Indonesia, had seen monthly record levels so far this year. Production in January, February and March have been the highest for its months in Malaysia, according to Refinitiv Eikon records going back to January 2000.
Healthy production levels are attributed to good weather in the last two years and new expansion in Malaysia's second largest palm producing state Sarawak, said CIMB Investment Bank's regional head of plantations research, Ivy Ng.
"It could also be a shift in crop patterns, or production is now recovering because last year it was down year-on-year."
Southeast Asian palm stocks began accumulating late last year, causing storage tanks at ports and mills to pile up with supplies, plantations to delay harvests and mills stall on deliveries.
It has since eased to 2.9 million tonnes at end-March after hitting 3.2 million tonnes in December, its highest in at least 19 years, government data showed.
Traders, however, say tank space is still limited as buying is only happening on a hand-to-mouth basis. They also say Malaysia's move last week to cut crude palm oil export duties until year-end is unlikely to lift demand, as the duty has been at zero percent since September.
"Malaysia and Indonesia palm oil production is expected to rise in 2019 and while demand is also set to improve due to lower prices and higher biodiesel mandates, year-end stocks are still likely to be higher," said Anilkumar Bagani, research head of Mumbai-based vegetable oil broker Sunvin Group.
"The ample supply of oilseeds, mainly soybean and sunflower, will continue to put pressure on palm oil to keep it at an attractive discount to remain competitive."
(US$1 = RM4.1460)