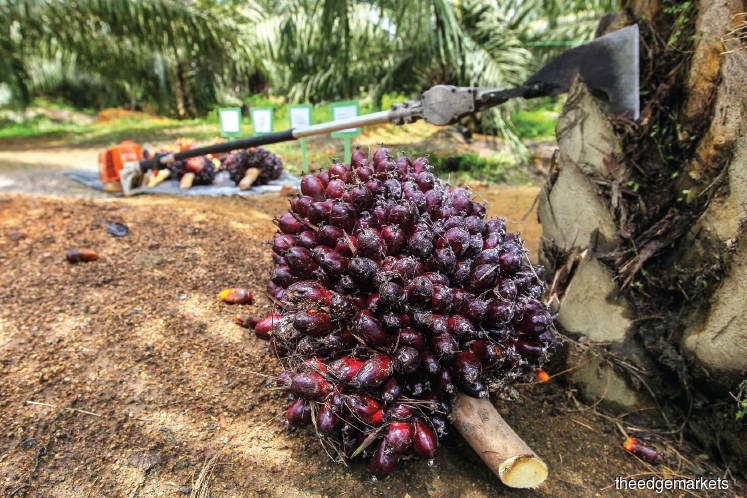 KUALA LUMPUR (May 10): Malaysia's palm oil stocks declined by 6.62% month-on-month in April 2019 to 2.73 million tonnes, slightly beating analyst expectations.
This was due to a contraction of 5.69% and 7.89% in crude palm oil and processed palm oil stocks respectively. In particular, Peninsular Malaysia and Sabah led the month-on-month declines, data from the Malaysian Palm Oil Board showed today.
A Reuters poll had indicated that market watchers expected a decline of about 5% to 2.77 million tonnes, according to a May 7 report.
Meanwhile, Malaysia's crude palm oil production declined by 1.36% overall in April to 213,306 tonnes, led by an 8.69% month-on-month decline in production in Sabah.
Exports of palm oil rose 2.02% to 1.65 million tonnes in April.
The stock of palm kernel oil was higher for the month by 5.43% to 493,975 tonnes, while exports of palm kernel oil rose by 11.87 tonnes to 83,210 tonnes.
Imports of all palm products declined by over 30%, the data showed.
Meanwhile, the average price of fresh fruit bunches in April 2019 rose 5.86% to RM19.86 per tonne.