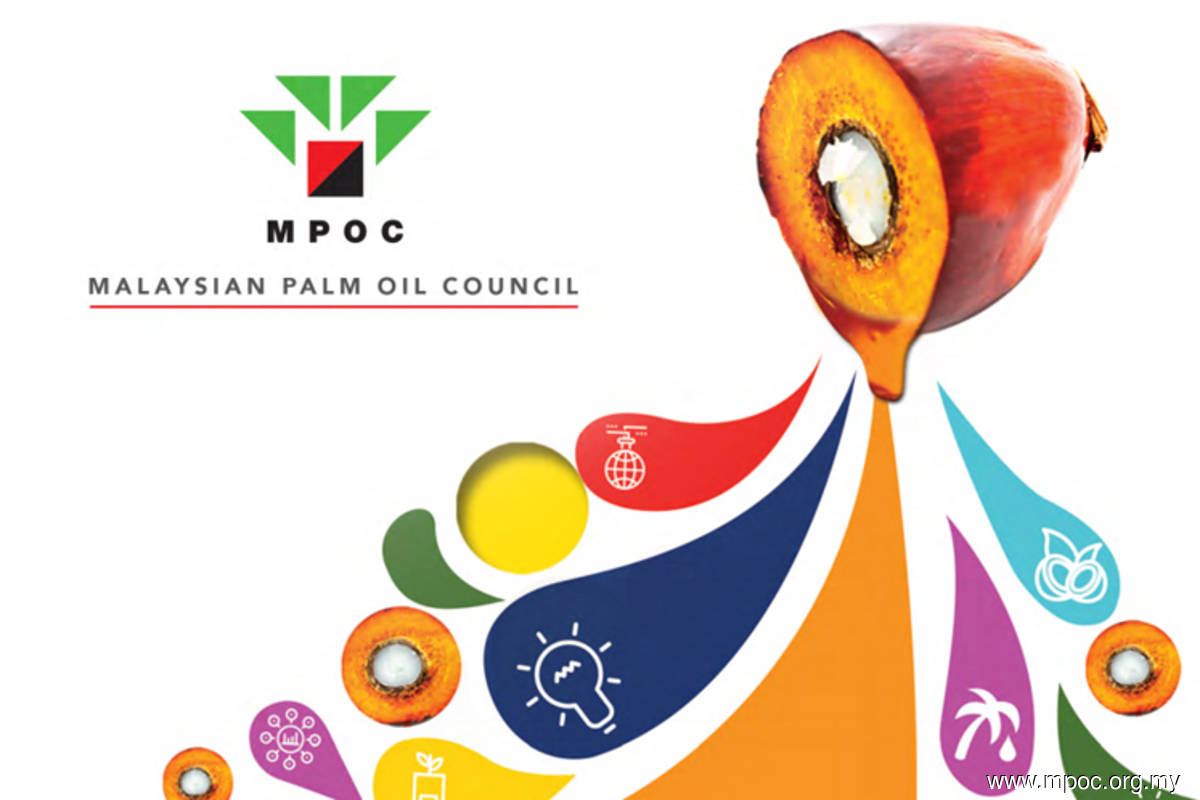 KUALA LUMPUR (Sept 21): Malaysia's shipments of palm oil based-oils and fats to the Middle East and North Africa (MENA) may grow up to 75% of the region's import of the commodity in the next five years from the current 64%, amid population growth and an increase in demand for palm oil for the food and non-food industries.
Managing director of Alami Commodities Sdn Bhd Ahmed Alami said the MENA region does not produce sufficient oilseeds due to their geographical location and other limitations, and domestic and imported oilseeds only manage to meet 36% of the region's total requirement, thus the remaining balance has to be fulfilled through imports of vegetable oils.
"Located in the heart of some 700 million consumers in the region, Saudi Arabia has the potential to expand and become the supply hub for Malaysian palm oil," he said in his presentation during the Malaysian Palm Oil Council webinar series: "Malaysian Palm Oil in the Middle Eastern Markets, Trends & Potential".
He said both Malaysia and Indonesia contributed 90% of palm oil exports to Saudi Arabia, while the balance is from Egypt, Oman, and United Arab Emirates (UAE).
Imports from Oman and UAE were originally sourced from Malaysia and Indonesia, and then re-exported in finished goods to Saudi Arabia's eastern province due to logistical advantage and Gulf Cooperation Council tariff.
Ahmed noted that Malaysian palm oil import trends (by Saudi Arabia) were not consistent due to the frequent changes in Indonesia's export policy.
Citing an example, he said if Indonesia raises its tax, it will leave Malaysia's palm oil to become more competitive.
"However, Malaysian palm oil is preferred due to sustainability and quality," he said, adding that sustainability is the key driver that boosted the country's palm oil exports.
The other opportunities for the commodity are the sharp rise in seed oil prices such as sunflower oil and corn oil, which made palm oil prices more attractive.
The reopening of the economy and tourism especially for Haj and Umrah would stimulate demand growth, Ahmed concluded in his presentation.
Malaysia has just set up an office in Jeddah for the promotional purposes of commodities namely palm oil, rubber and timber.
Meanwhile, in his presentation titled "UAE — A Gateway to the Middle East Market", another panelist during the session, MTE Global Trading LLC general manager Mohamad Raid AlMajzoub said Malaysian palm oil could do better this year in the UAE.
"Imports of palm oil by the UAE for the period between January till July this year rose to 95,968 tonnes, from the 49,073 tonnes recorded in the same period last year.
"There are opportunities for the re-export market with Jebel Ali port to be the port for transit the goods," he said.