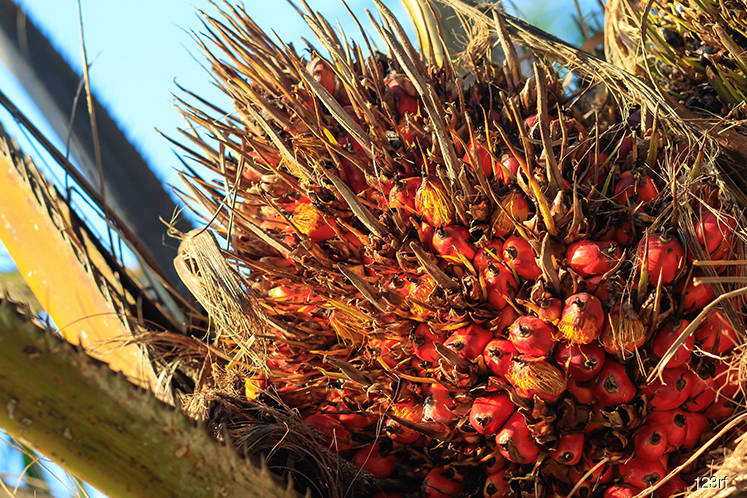 KUALA LUMPUR (July 3): Malaysian palm oil exporters have been encouraged to take advantage of the U.S. and China trade dispute to promote more palm oil products to the Chinese market.
China said it will impose a 25% tariff on 545 US products, including soybean on July 6, in retaliation to a similar import tax hike by the US government.
Followed by the China's move to impose tariffs on US soybean oil, this could benefit Malaysia's exporters as our palm oil and palm oil-related products will be more appealing to the Chinese market.
Primary Industries Minister Teresa Kok Suh Sim said the trade disputes between the world's two largest economies have provided opportunity for Malaysian palm oil exporters to offer their products to the Chinese markets.
"Malaysia must also work hard to meet the possible increase in demand for agricommodity products following the trade war between China and U.S., since palm oil is a big revenue earner for Malaysia," Kok said after the launching ceremony of the 8th Malaysia-China Entrepreneur Conference (MCEC).
The MCEC will be a good platform to promote Malaysia' palm oil, Kok added.  
"Malaysia also welcomes investments from China in our downstream and value added industry," Kok said.
China is the third largest buyer of Malaysian palm oil and palm oil-related products. In 2017, China imported 1.92 million tonnes of palm oil from Malaysia, followed by India (2.03 million tonne) and European Union (1.99 million tonne).
Last year, Malaysia exported RM19.1 billion of agricommodity and agrimmodity-based products to China, swelling by 27% compared with RM15 billion recorded in 2016.
The export surge was led by palm products which valued at RM9.42 billion, followed by rubber and rubber products amounting to RM8.09 billion.
This year, the MCEC aims to further promote and strengthen the bilateral trade and ties between Malaysia and China.
The 8th MCEC will be held at Nanjing, China, which is the third time the conference is being organised outside Malaysia. The conference will focus on four major industries, including advanced manufacturing, biomedical industry, agriculture and food industry, as well as tourism and service industry.