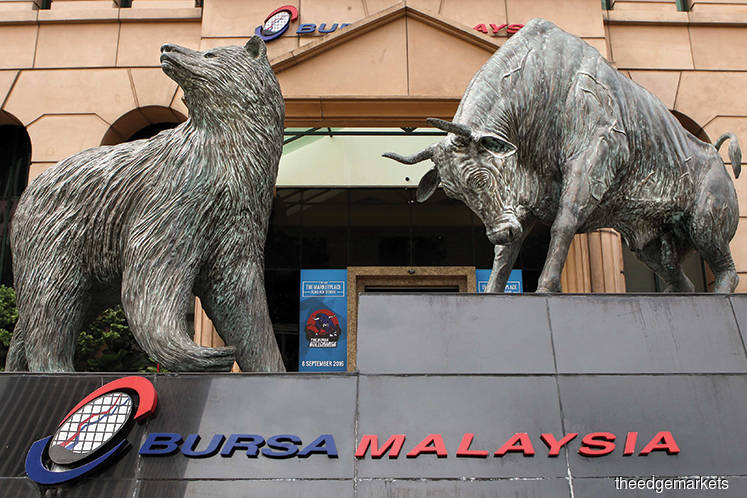 KUALA LUMPUR (July 6): Hong Leong IB Research (HLIB Research) expects the Malaysian market to be volatile in 3Q18 due to uncertainty from both foreign and domestic fronts, including the looming trade war between U.S. and Chinese, as well as internal reform, post the 14th general election (GE14) that could take a longer term to materialise.
"Given the risky external environment (trade spats between US-China, rising 10-year Treasury yield and interest rates upcycle), coupled with the process of internal reform [which] could take [a] longer term to materialise, we opine that the negatives may outweigh the positives and market volatility may still persist, at least for the near term," the research house said. 
In a 3Q18 retail outlook and strategy note today, the research house pointed out that prolonged external uncertainties over U.S.-Chinese tariff dispute could also paint a negative tone towards global and local markets, thus eventually capping the upside. 
Selling on the local bourse from foreign investors has been ramping up post GE14, mainly due to the surprise victory by Pakatan Harapan (PH), the research house highlighted. 
Other contributing factors include the RM1 trillion worth of national debt; negative news flow about 1MDB; the slowdown in the construction sector after review of construction mega projects, and lower revenue following the zero-rated GST.
Nevertheless, HLIB Research believes should any of these foreign selling activities persist, it will limit the upside of the KLCI. To note, FBM KLCI  was down below two major psychological levels of 1,800 and 1,700 points within one month, due to foreign investors' selling activities.
"Pre-GE14, foreign participation remained positive, but post-GE14, the rampant selling pressure was noted by foreigners, contributing towards an outflow of RM9.0 billion in 2Q18 (1Q18: inflow of RM2.2bn)," HLIB Research added.
Going forward, HLIB Research expects the knee-jerk sell off to the local stock market to be extended for the near term. 
However, the research house sees the knee-jerk reaction to being short-lived, and views the market positively in the longer term. 
"Nevertheless, the long-term outlook could be looking positive after clearing some inefficient use of government's resources in the past, resulting in better governance," the research house said, adding that "PH-[led government] is likely to be crafting more effective policies for "New Malaysia", contributing towards healthy growth in the coming years.
In view of external and internal headwinds contributing to near-term market volatility, HLIB Research suggests investors deploy a more defensive approach in sailing these choppy waters throughout 3Q18.
"We deploy a more defensive approach in 3Q18, targeting catalysts such as (i) stable growth, strong balance sheet and dividends (YSP Southeast Asia Bhd, Pecca Group Bhd, (ii) short-term depreciation bias of ringgit (P.I.E. Industrial Bhd), Frontken Corp Bhd, (iii) recovering crude oil prices (Serba Dinamik Holdings Bhd), Pantech Group Holdings Bhd and (iv) thematic-driven stock pick Taliworks Corporation Bhd," HLIB Research added.