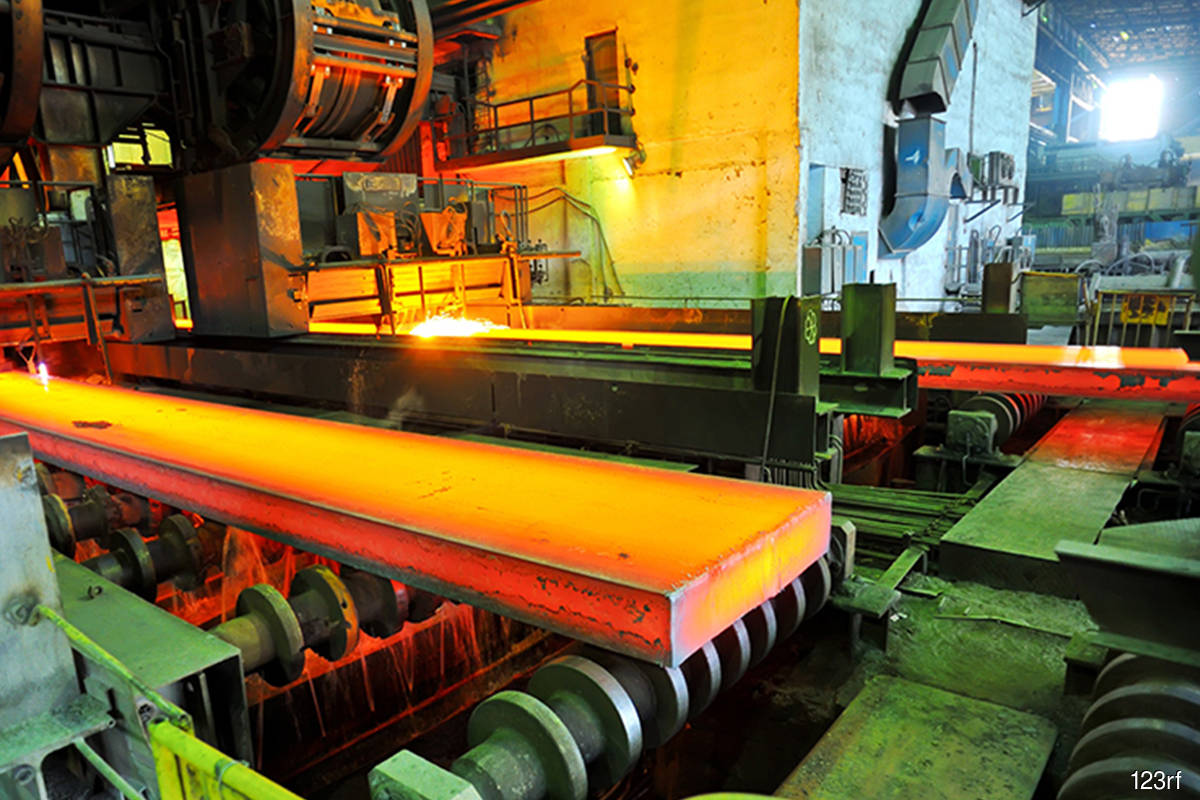 KUALA LUMPUR (Dec 1): Malaysian manufacturers noted improved operating conditions for the second successive month in November.
IHS Markit said both production levels and new orders expanded further, with the former increasing at the fastest pace for seven months.
It said as demand improved, firms noted that pressure on capacity also intensified, which led to employment levels returning to expansion territory, albeit only marginally, for the first time since March.
Manufacturers noted sustained optimism about the year-ahead outlook, with hopes that the end of the pandemic would boost demand further pushing confidence to the highest since April.
The headline IHS Markit Malaysia Manufacturing Purchasing Managers' Index (PMI) — a composite single-figure indicator of manufacturing performance — edged up from 52.2 in October to 52.3 in November.
IHS Markit said the latest reading pointed to a modest improvement in the health of the sector, and one that was the strongest for seven months.
It said looking at the historical relationship between the PMI and official statistics, the latest reading signalled that industrial production has improved during the fourth quarter so far, and is likely to contribute positively to economic growth at the end of 2021.
Survey gauges of both output and new orders signalled further expansions in November.
The former saw the rate of increase quicken from October to reach the fastest since April.
Companies reported that the lifting of COVID-19 restrictions had boosted demand and client confidence in domestic and international markets.
While new export orders fell for the seventh month in a row, the pace of moderation eased to the joint-softest in this sequence as firms commented on pockets of improved demand, notably in the Asia-Pacific region.
IHS Markit said a brighter picture came from the jobs market, with Malaysian goods producers signalling a fractional expansion in employment levels in November, the first since March.
It said firms commented that additional capacity was required to fulfil incoming orders, though some businesses commented on difficulty in hiring workers from abroad.
Concurrently, pressure on existing capacity strengthened as outstanding business rose at the second-fastest pace on record.
Input costs meanwhile increased further in November, reflecting higher prices for a range of raw materials and higher freight costs.
The overall rate of inflation was marked and the quickest since May. Manufacturers sought to partially pass these higher costs to customers in the form of higher output charges, with the rate of inflation at a seven-month high.
Both input costs and output prices have now risen consistently for one-and-a-half years.
IHS Markit said shortages of materials, as well as delays in shipments, caused average vendor performance to deteriorate to the greatest extent since April.
At the same time, both purchases and inventory levels rose. Some firms noted that while delays had hindered restocking efforts, additional stockpiles were procured to protect against disruption.
Moreover, stocks of finished goods also grew for the first time for 15 months, registering the sharpest gain since March 2017.
IHS Markit chief business economist Chris Williamson said Malaysian manufacturers reported improving business conditions for a second month running in November, marking a further step in the recovery from the intense downturn seen mid-year.
However, he said while producers have seen a welcome upturn in demand, production continues to be constrained by widespread supply shortages, leading to a steep rise in uncompleted orders and yet another worryingly sharp rise in prices as demand exceeds supply.
"Encouragingly, companies are increasingly optimistic that production problems will start to clear in coming months, propelling firms' prospects for the year ahead to among the highest seen since the pandemic began and auguring well for the recovery to continue to gain momentum as we head into 2022," he said.