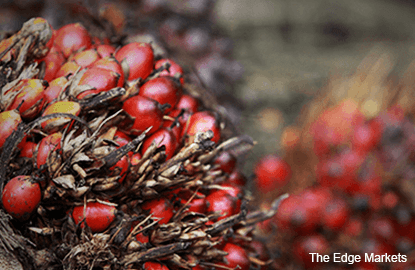 KUALA LUMPUR (July 12): Malaysian palm oil inventory, comprising crude palm oil (CPO) and processed palm oil, increased 7.66% to 1.78 million tonnes in June, from 1.65 million tonnes a month earlier. Inventory rose on lower exports, amid higher CPO output.
Malaysian Palm Oil Board (MPOB) data today showed June palm oil exports dropped 11.71% to 1.13 million tonnes, from 1.28 million tonnes.
June CPO production increased 12.31% to 1.53 million tonnes, from 1.36 million tonnes, on higher output across Peninsular Malaysia, Sabah and Sarawak.
According to MPOB, Peninsular Malaysia CPO output rose 8.95%, while production in Sabah and Sarawak climbed 15.32% and 16.59% respectively.
In May, palm oil inventory fell 8.54% from a month earlier.