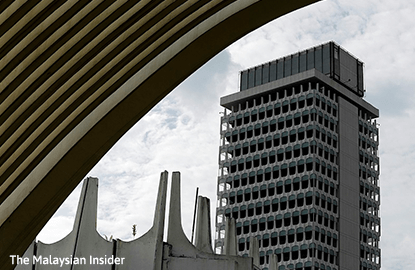 KUALA LUMPUR (March 22): The Malaysian Government tabled a supplementary supply bill at Parliament today to seek approval for an additional RM5.99 billion under Budget 2015.
Deputy Finance Minister Datuk Chua Tee Yong tabled the bill at Parliament. Since Prime Minister Datuk Seri Najib Tun Razak took office in 2009, supplementary supply bills were tabled to seek the Parliament's endorsement for the additional sum that has been spent in a budget.
Today, Chua said "despite the additional sum to Budget 2015, the country's (budget) deficit could still be maintained at 3.2% (of gross domestic product)."
According to him, the additional RM5.99 billion comprised three portions. He said RM3.31 billion was earmarked for supply, RM2.29 billion for liabilities and RM391 million for development expenditure.