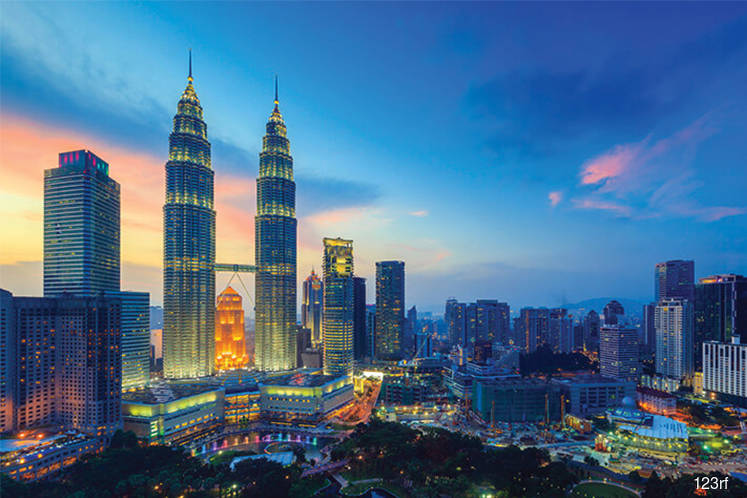 KUALA LUMPUR (Jan 3): AmBank Research said Malaysia's equity market is expected to stay strong in 2018 supported by a strong flow of deals, healthy gross domestic product (GDP) outlook, firmer commodity prices and a stronger ringgit against the USD.
In a strategy note today, AmBank group head of reseach and chief economist Anthony Dass said initial public offerings (IPO) are poised to come from energy, infrastructure, financial services and consumer sectors.
He said that in 2018, one can expect several significant IPOs including Bank Islam, Edra Global Energy and potentially, foreign insurers in Malaysia.
Dass said that in Malaysia, capital is expected to be raised through equity placements and right issues as the equity market continues to gain momentum.
"Furthermore, growth will come strongly from the mid-corporate segment.
"Adverse noises from geopolitical risks and the upcoming general election will be temporary," he said.
Dass addedthat in the meantime, the Malaysian debt market will remain positive given the various funding requirements for infrastructure projects that are due to be rolled out.
He said it will be financed through the debt capital market, sukuk issuances, or project financing and loan syndication.
"Corporate bond issuance should be around RM90 billion – RM100 billion in 2018.
"Also, in 2018 one can witness corporates looking to strengthen their core businesses," he said.
Dass said hence, there was room for acquisitions in similar businesses or divestment of activities deemed non-core.
"Opportunities are expected to come from across all sectors but in particular will be consumer (food and beverage), real estate, banking and insurance, construction and infrastructure, oil & gas industry and e-commerce sectors.
"There could be an increase in M&A interest in the SME space.
Dass said in the case of the ringgit (MYR), improving macro fundamentals and fiscal position, healthy consumer and business sentiments, improving fiscal position plus an extremely low default risk, a potential normalisation of the policy rate paves the way for the currency to further catch up in 2018.
"Besides, with an undervalued MYR – our fundamental analysis shows a fair value of 3.95 while the real effective exchange rate presents a fair value of 3.76 – implies there is still plenty of room for this laggard currency to gain momentum," he said.