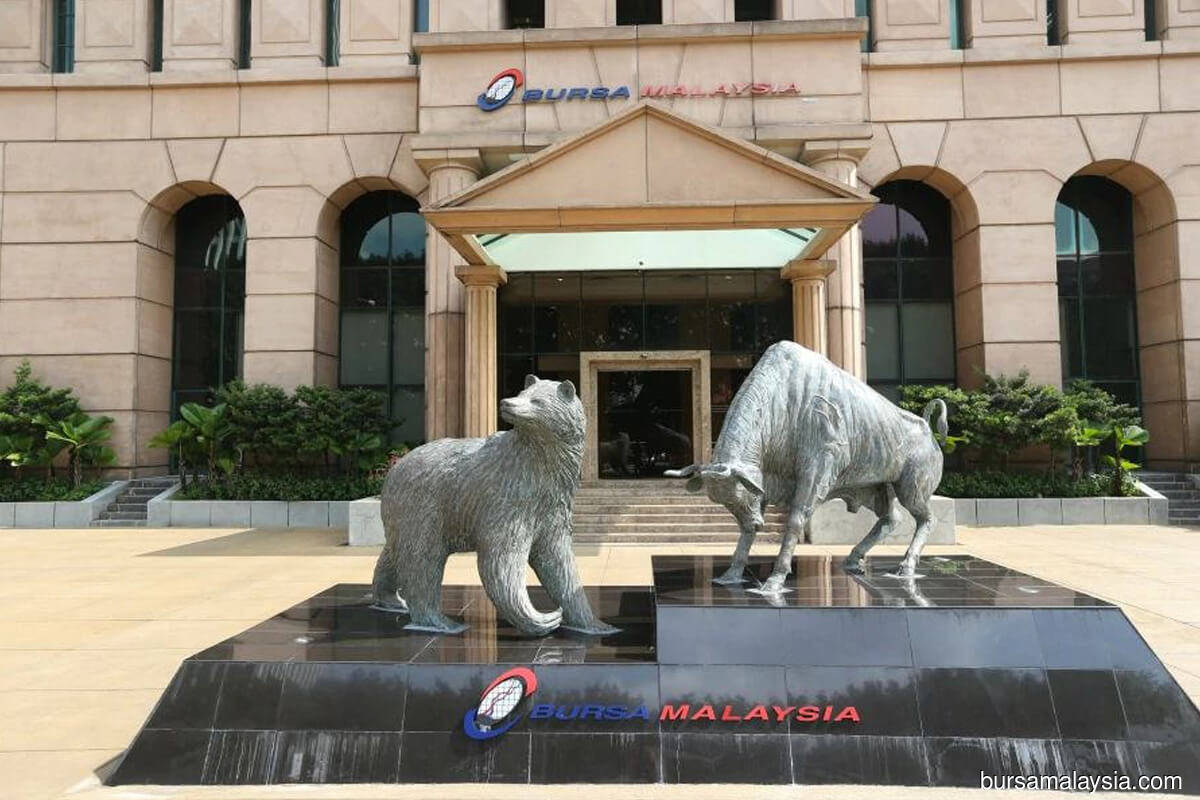 KUALA LUMPUR (July 28): While the equity sell-off in China coupled with the fall in shares in Chinese companies listed in the US amid regulatory crackdowns have dragged sentiment in regional markets, the Malaysian stock market is more affected by the Covid-19 pandemic and an uncertain local  political situation.
Reuters reported today that Beijing's regulatory crackdowns on a range of private companies have hurt stocks in various sectors over the past few days, with heavy selling hammering the country's top tech stocks.
China's Shanghai Composite index fell as much as 2% earlier today, before recouping some losses to settle 0.58% lower at 3,361.59, as state-run media called for calm following a wild rout triggered by investors' worries over tighter government regulations on Internet companies.
Meanwhile, Japan's Nikkei 225 slid 1.39% to 27,581.66. Thailand's SET Index shed 0.48% to 1,537.63 while the Philippines's PSEi index lost 0.76% to 6,473.03.
The Malaysian FBM KLCI, which remained lacklustre today and fell to a low of 1,509.81, closed almost flat at 1,515.39, down 0.79 points or 0.05%.
Fortress Capital Asset Management chief executive officer (CEO) Thomas Yong said the fall in share prices of Chinese stocks listed in the US had somewhat affected Asian market sentiments as some of these companies are also listed in Hong Kong, especially for the technology giants that are weighted heavily in the Hong Kong indices.
However, to a certain extent, he said, the direct impact on the fundamentals of Malaysian stocks is less.
In his view, the Malaysian market is being dampened by the Covid-19 situation and concerns that the economic recovery may be further delayed.
"The ongoing movement restrictions are affecting earnings recovery for many companies, especially those in the services sector. In addition to that, uncertainties in political developments are also deterring foreign participation," he told theedgemarkets.com.
However, he thinks that the Malaysian economy will recover gradually as more people are vaccinated.
"There are still many fundamentally sound stocks that will rebound in line with the economic recovery. Certain sectors like the export sector will benefit from external demand as the advanced countries have so far demonstrated a quicker recovery," he said.
Nevertheless, given the cloudy political environment, he said he will avoid politically sensitive stocks.
Meanwhile, Rakuten Trade Research vice-president Thong Pak Leng reckoned the sell-off in Chinese stocks is just a temporary matter which will not have a huge impact on Malaysian stocks.
He agrees with the view that the performance of Malaysian stocks is more affected by domestic political uncertainty and the high Covid-19 cases.
"People are just afraid that it will drag on for too long, making it a difficult recovery for the economy," he told theedgemarkets.com.
Having said that, he noted that there is another group of people who believe the economy will recover very quickly.
"That's what makes our stock market likely to remain sideways in the near term," he said.
Concurring with Thong, a fund manager said he does not think there is much relation or connection between Malaysian equities and Chinese stocks.
"We have a lot of internal issues to iron out," he told theedgemarkets.com, adding that he expects the market to be range-bound in the near term.
"I don't see a catalyst unless we get some resolutions on the Covid-19 crisis as well as the political situation. At this point, I think it is unlikely in the short term," he said.
Oanda Asia-Pacific senior market analyst Jeffrey Halley said the sell-off of Chinese equities has had no impact on the KLCI, which had traded between 1,510 and 1,525 for three weeks.
"The China issues are being priced as a domestic, not regional, issue at the moment. Similarly, the direction of US stocks appears to be having no material impact on the KLCI either, given that equities have rallied for most of July in the US, but gone nowhere in Malaysia," he told theedgemarkets.com.
According to him, political uncertainty and the stability of the government as well as its handling of the Covid-19 quagmire the country is in are stifling domestic demand.
"Until both of these issues are resolved, I expect the KLCI to underperform even its regional peers, let alone the larger developed markets." he said, adding that the KLCI at this stage looks in danger of breaking through 1,510, adding to losses as the index falls further to 1,450 points.