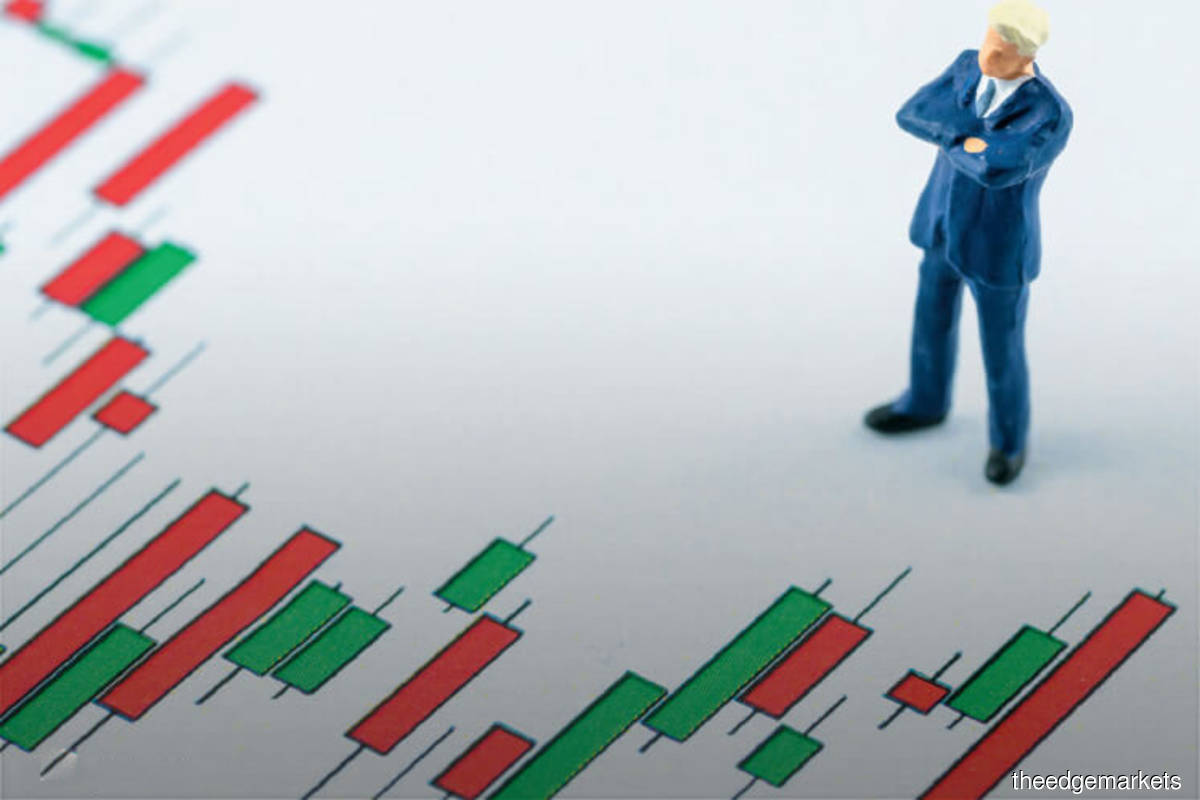 KUALA LUMPUR (Aug 10): Foreign ownership of Malaysian equities dropped to an all-time low of 20.2% of total market capitalisation as at end-July 2021 from 20.3% as at end-June 2021 as the country's combined foreign portfolio outflow, which involves equities and bonds, tripled to about RM5 billion from around RM1.7 billion amid factors including Covid-19 uncertainties and US quantitative easing (QE) tapering anticipation, according to UOB Global Economics & Markets Research's note today.
UOB senior economist Julia Goh and economist Loke Siew Ting wrote in the note that Malaysia's constrained fiscal space and fluid political situation further present challenges to the country's foreign portfolio flows and subsequently undermine the near-term outlook for the ringgit.
"The volatility of capital flows in emerging markets has increased significantly since June as the US Fed (Federal Reserve) moves closer to QE tapering [and as] renewed uncertainties around Covid-19 infections and China's regulatory crackdown spark concerns over a softer global growth momentum ahead," Goh and Loke said.
They said Malaysian bond and equity markets faced stronger selling pressure In July 2021 compared to the preceding month.
According to them, foreign investors in July reduced their holdings of Malaysian equities for 25 months in a row by selling about RM1.3 billion worth shares versus around RM1.2 billion in June.
On the Malaysian bond market, Goh and Loke said foreign investors cut their holdings of Malaysian debt securities by the most since March 2020 in July 2021 by selling about RM3.6 billion worth of bonds compared with around RM500 million in June 2021.
Debt instruments that succumbed to foreign selling in July 2021 were Malaysian Government Securities (MGS), Treasury bills and private sukuk or Islamic bonds, according to them.
They said foreign investors sold about RM3.6 billion and RM600 million worth MGS and Treasury bills respectively and around RM50 million worth of private sukuk during the month.
Year to date (YTD), the combined foreign holdings of conventional MGS and Islamic-compliant Government Investment Issues (GIIs) declined for the first time in 15 months in July 2021 by about RM3.2 billion to around RM219.8 billion, according to Goh and Loke.
For June 2021, they said the combined foreign holdings of MGS and GIIs rose about RM700 million to around RM223 billion.
"This brought foreign holdings of Malaysian government bonds to a five-month low of 24.6% (from 25.1% in June).
"For MGS alone, foreign investors held RM188.6 billion or 40.4% of total MGS outstanding as at end-July (end-June: RM192.1 billion or 40.4%).
"For GIIs, overseas investors further increased their holdings to RM31.2 billion, equivalent to 7.8% of total GIIs outstanding last month (from RM30.8 billion or 7.9% as at end-June)," they said.