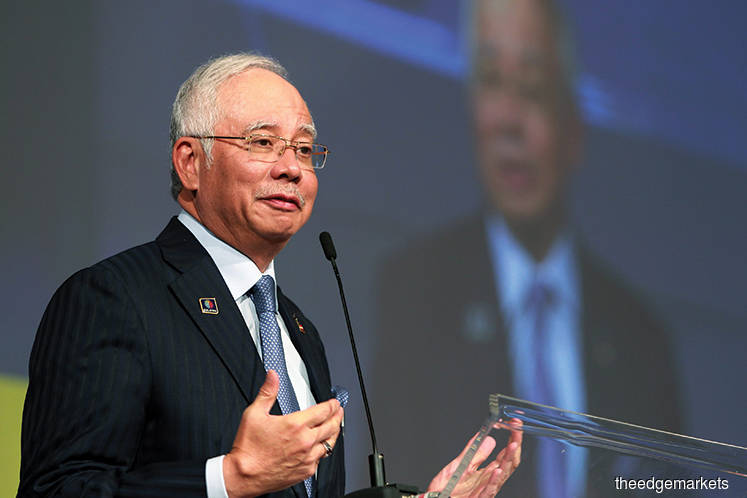 (April 20): The Malaysian journey of economic progress over the past eight years under Prime Minister Najib Razak has been bold and courageous. We have pushed through with plans that ensure a secure and inclusive future for Malaysians.
As we head towards the country's general elections, I want to focus on facts that are often sidelined.
The World Bank has raised Malaysia's GDP growth forecast for 2018 to 5.4 per cent, on strong private-sector spending and private consumption. The International Monetary Fund is confident Malaysia's economy will grow between 5 per cent and 5.5 per cent.
Prime Minister Najib implemented bold macroeconomic policies by abolishing wasteful but populist government subsidies, and instead implemented targeted cash, fuel, medical and essential food subsidies for the lower-income segment.
Malaysia also implemented the long-delayed, but necessary, goods and services tax. Policies were introduced to increase productivity, and address competitive challenges and critical skills deficits, designed to drive real income gains for lower-income families.
International agencies including Moody's, Standard & Poor's and Fitch Ratings have maintained Malaysia's stable outlook with a credit rating of "A".
We are resolute in developing strategic growth projects. These include people-centric projects such as the Pan Borneo Highway, East Coast rail link, new MRT lines in Kuala Lumpur, and a high-speed rail link from Kuala Lumpur to Singapore.
National debt currently stands at 684 billion ringgit (HK$1.4 trillion), which is at 51 per cent of GDP. Of this debt, 97 per cent is in ringgit. We are confident of our ability to service the national debt, as our debt-to-service ratio is well below the threshold of 15 per cent.
Today, Malaysia is one of the stronger markets in Asia, making the nation an attractive destination for investment.
Saudi Aramco recently signed a US$7 billion (HK$55 billion) agreement to invest in a refinery project. Abu Dhabi's Mubadala Petroleum also recently finalised a US$1 billion investment. Additionally, China's "Belt and Road Initiative" will provide opportunities to access new markets, diversify local products and services, and attract greater foreign direct investments.
How we manage our economic growth moving forward will be the main focus once the elections are over. In my opinion, political stability and continuity in policies are key determinants for sustaining our acclaimed economic development.
Datuk Seri Abdul Rahman Dahlan, Minister in the Prime Minister's Department, Malaysia
http://www.scmp.com/comment/letters/article/2142465/malaysian-economy-tr...