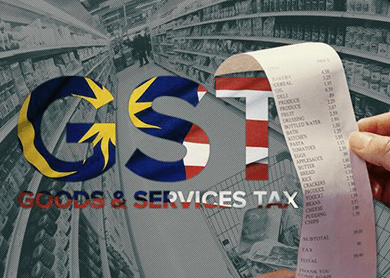 PUTRAJAYA (April 13): The Royal Malaysian Customs Department has opened 13 investigation papers on unregistered businesses charging the goods and services tax (GST).
Customs director of GST Datuk Subromaniam Tholasy said prosecution against these companies was expected to begin this week.
"These companies are mainly from Klang Valley and Johor, and involved in restaurant and sundry shop operations
"They imposed GST although they are not resgistered, this is a serious offence," Subromaniam said.
He was speaking at a press conference on GST organised by the Finance Ministry here today.
Malaysia has implemented GST starting from April 1 this year.
Under Section 96 Goods and Services Act, upon conviction, a company is liable to a fine not exceeding RM30,000 or jail term of not more than two years or both. The offender is also liable to a financial penalty amounting to twice the amount of tax collected.
Meanwhile, Subromaniam said price of goods were expected to stablise in the "next month or two", after the GST implementation. He said the Customs, and Domestic Trade, Cooperative and Consumerism Ministry, would work together to make sure price of goods come down.
Subromaniam said regulators would ensure that traders, who had paid 10% sales tax on their stocks, remove the sales tax if they were entitled to the refund. This is because the sales tax and GST had made products more expensive.
"We'll make sure our auditor go in and look at the prices before and after. For those companies which are entitled for the (10% sales tax) refund, surely they need to discount the sales tax, then only they can add on the GST," he said.
Consumers have complained to the authorities on costlier goods and services, after the GST was implemented.
As at April 12, the ministry had received 4,023 complaints regarding GST, of which 1,754 complaints or 44% were on price hike of goods hike. The most popular complaints involved food and beverages in restaurants, baby milk powder and diapers.