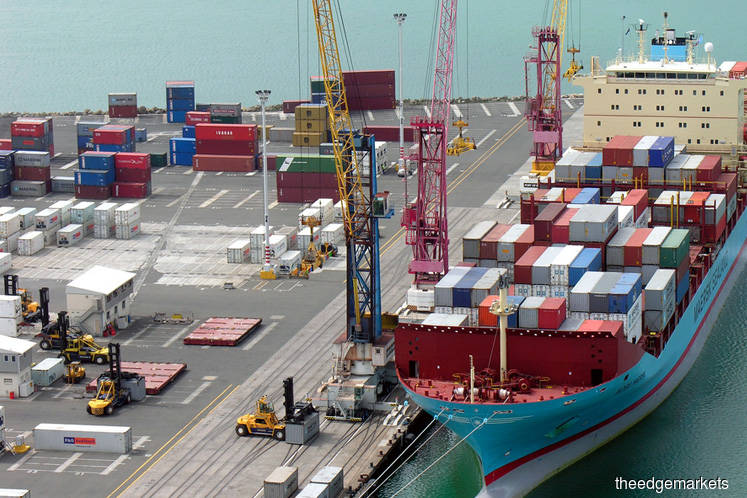 KUALA LUMPUR (Nov 21): The European Union-Singapore Free Trade Agreement (EUSFTA) marks a significant step for Malaysian corporates that export to Singapore, as it will enable them to unlock new opportunities to further sell their goods and services.
In a statement today, HSBC Malaysia chief executive officer Stuart Milne said Malaysia is well integrated into Singapore's supply chain and continues to be a key trading partner of Singapore, particularly in the areas of commodities, electrical and electronics and fast moving consumer goods.
HSBC said the EUSFTA, which will start today, will bring commercial benefits for Southeast Asian manufacturing suppliers.
"The EUSFTA will further amplify ASEAN's burgeoning supply chains under a concept known as 'ASEAN cumulation'," it said.
It further noted that the manufacturing inputs coming into Singapore from other Southeast Asian member states for final assembly will be considered as "domestic content".
"In other words, these inputs will come under the city-state's zero tariff regime with Europe," HSBC added.
HSBC said: "This is a key element of the FTA given a significant amount of Singapore products, particularly in areas like electronics, precision manufacturing and pharmaceuticals, have parts produced in other Southeast Asian countries."
HSBC added that manufacturing remains one of Singapore's key sectors contributing more than 21% of annual gross domestic product (GDP).
"Trade flows are dominated by electronics, pharmaceuticals; chemicals and aviation. Between January [and] September of this year, Malaysia's exports to Singapore hit RM99.83 billion, comprising 13.7% of Malaysia's total exports," it added.
From a Europe and Singapore trade corridor perspective, total trade in goods between Singapore and the EU has increased by 30% since 2006.
HSBC APAC head of global trade and receivables finance Ajay Sharma said the unique concept of ASEAN cumulation enables not only Singapore but also ASEAN to reap the rewards of EUSFTA.
"As materials sourced within ASEAN could now be accepted as originating in Singapore, EUSFTA would further knit ASEAN together, harnessing its potential as a manufacturing hub and enhancing its overall competitiveness," he said, adding that HSBC expects to see increased trade and investment flows in this major corridor.