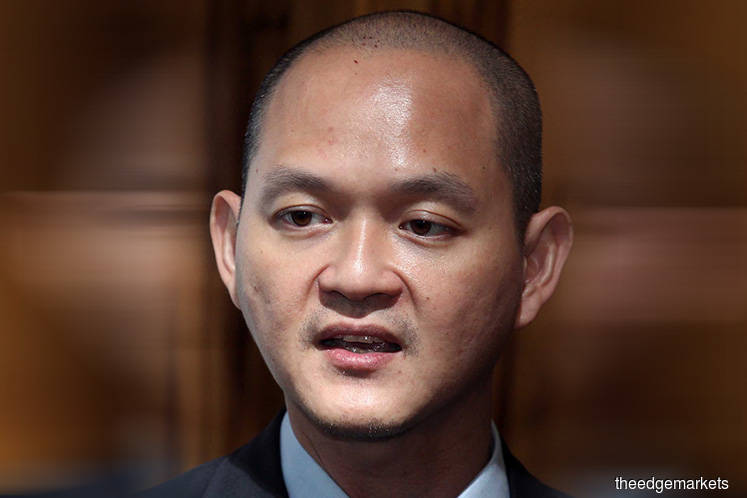 KUALA LUMPUR (July 11): Malaysia's businesses in the halal industry should look to expand their market base to Bangladesh, riding on the economic growth of the South Asian nation and its huge Muslim population, urged Deputy International Trade and Industry Minister Ong Kian Ming.
He said he is optimistic that halal products and services from Malaysia would have a competitive advantage in Bangladesh — where 160 million of its population are predominantly Muslim — as Malaysia is one of the forerunners in the halal industry.
"Malaysia is recognised as one of the global leaders in the halal industry. As such, I do believe both countries can further explore the opportunities in this area.
"I hope our halal food and beverage manufacturers and others in the halal ecosystem can take advantage of this very large and important market. Our companies will benefit from investing and expanding to Bangladesh," he said at the opening of the 4th 'Showcase Bangladesh: Go Global' trade exhibition and conference held here, today. 
Ong also invited Bangladeshi companies to participate in the Malaysia International Halal Showcase next year. 
Meanwhile, according to Bangladesh's High Commissioner to Malaysia, Md Shahidul Islam, trade and investment between both countries have expanded in recent years, where bilateral trade increased by 27.3% to US$2.37 billion in 2018, compared with US$1.75 billion the previous year.
He said Bangladesh is now the second-largest economy in South Asia and the 41st in the world in terms of nominal GDP.
"This year we had achieved 8.13 per cent GDP growth rate, one of the highest in the world,"  he said in his speech. 
He added that the Bangladeshi government is also focusing on the IT and software industry as part of its engines of growth. 
"Software is yet another promising industry in Bangladesh. Among 800 software and IT companies in Bangladesh, over 150 are specialised in serving overseas' clients.
"The government has also taken initiative to set up IT parks. Two Software Technology Parks are in operation and 26 (more, including) High-Tech Parks are under construction," he added.
The one-day event, organised by Bangladesh Malaysia Chamber of Commerce and Industry, is aimed at promoting Bangladesh as a trade and investment destination for Malaysian companies seeking to explore business opportunities in the South Asia region.
Also present were Bangladesh's Commerce Minister, Tipu Munshi, and Bangladesh's Minister of Expatriates' Welfare and Overseas Employment, Imran Ahmad. — Bernama