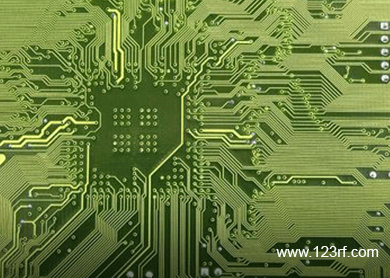 KUALA LUMPUR: China has upped the ante: On top of its move to inject one trillion yuan (RM654.6 billion) into its electronics industry to lessen dependence on foreign technology, the devaluation of the yuan two weeks ago has made imports to the republic more expensive — both bad news for Malaysia's semiconductor sector.
China, which imports more than 90% of the semiconductors it uses to assemble mobile devices like Apple's iPhone, is one of the main export markets for Malaysian semiconductor players as China buys more than half the semiconductors sold in the world each year.
But analysts are not overly worried about the local semiconductor sector here — at least not yet.
"The Chinese government's move is unlikely to threaten Malaysia's semiconductor players in the near term," an analyst at Hong Leong Investment Bank Research (HLIB Research) told the digitaledge DAILY over the phone.
This is because China's semiconductor industry is still lacking behind in terms of research and development (R&D), and intellectual property.
"Furthermore, as far as I have observed, the money being used so far has been for mergers and acquisitions (M&A), rather than building capacity and to create more intense competition in the market," the analyst said.
He was referring to the one trillion yuan being pumped into China's chip-making industry over the next five to 10 years to lessen the country's dependence on foreign technology, a move that has been deemed a threat to the global semiconductor industry.
According to Chinese officials, they are targeting at least 20% of the compounded annual growth rate of their semiconductor sector's revenue between this year and 2020.
Since the announcement was made in June last year, China's home-grown firms have been actively engaged in M&A activities.
Notably, two deals were sealed in November last year. One was the acquisition of Stats ChipPAC Ltd from Singapore state investor Temasek Holdings Ltd by Jiangsu Changjiang Electronics Technology Co Ltd — reportedly the largest electronics packaging service provider in China — for US$1.8 billion.
The second deal was the US$40.6 million purchase of FlipChip International LLC by Tianshui Huatian Technology Co Ltd, the second-largest Chinese provider of  integrated circuit (IC) testing and packaging for semiconductor IC and components.
More recently, in July 15 this year, it was reported that China-based Tsinghua Unigroup Ltd made an offer of US$23 billion (RM96.14 billion) to bid for US-based chipmaker Micron Technology LLC.
"They (Chinese semiconductor firms) are still chasing after intellectual property and patents. Once they have the patents, they will most likely manufacture for their own [use]," said the HLIB Research analyst.
In terms of component pricing, the analyst expects no price slashing in the near term.
"Since they are pouring in so much money [to expand China's semiconductor sector], they will not want to create such bad dynamics in the market by creating a price war. If they do so, they may have to take a longer time to see returns from their investments," he added.
However, he does not discount the possibility of China launching a price war against other semiconductor players once they have built up "strong fundamentals".
"To compete with the big boys, they must beef up their R&D and fundamentals. This is exactly what they are doing now," he observed.
Furthermore, the recent yuan devaluation has already made their products cheaper, but conversely made their imports, including iPhone components, more expensive.
According to Bloomberg, China was Apple's second-largest market for the iPhone in the first half of this year. The yuan's recent devaluation may prompt the company to either raise prices or contend with contracting margins and unit growth.
"[If prices are raised], China's consumers may opt for cheaper options in the market instead of the iPhone," said an analyst attached to a local brokerage firm. He pointed out that this would indirectly impact companies which have business with Apple Inc.
But a third analyst, who declined to be named, opined that the semiconductor industry is already a highly competitive industry, so it is unlikely that China would further boost its manufacturing capacity.
"Further increase in capacity will cause excess capacity, which will result in a drop in [the] average selling price," he added.
Meanwhile, Unisem (M) Bhd and Malaysian Pacific Industries Bhd (MPI), which have operations in China, are expected to see limited impact from the weakening yuan, as both derive some 30% of their revenue from their China operations.
"Since exports from China are cheaper now, they may have gotten more orders from their clients," said the second analyst, but did not give an estimated amount.
Even so, investors reacted negatively in the week the yuan devaluation was announced, which saw MPI (fundamental: 1.8; valuation: 2) leading the top losing tech stocks that week by falling 25 sen or 4.08% to close at RM5.88 on Aug 14.
It was followed by KESM Industries Bhd (fundamental: 2.5; valuation: 2) — down 10 sen or 2.59% at RM3.76; Inari Amertron Bhd (fundamental: 3; valuation: 1.5) — down nine sen or 2.87% at RM3.05; and Unisem (fundamental: 1.8; valuation: 1.2) — down eight sen or 4.52% at RM1.69.
The further fall of the ringgit, however, caused most to rebound last week. The local currency retreated to a fresh 17-year low last Friday to trade at 4.178 against the US dollar, the weakest since Aug 31, 1998, before settling at 4.1685.
This article first appeared in digitaledge Daily, on August 24, 2015.