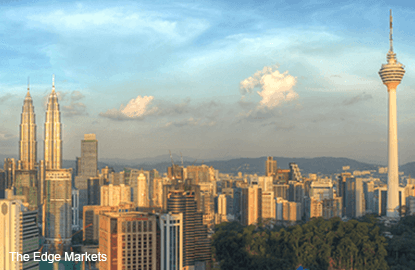 KUALA LUMPUR (Oct 28): Malaysian banks' total insured deposit growth may slow to 5% this year from the usual 7% to 8% annual expansion due to higher cost of living here, according to Perbadanan Insurans Deposit Malaysia (PIDM).
PIDM chief executive officer Jean Pierre Sabourin said deposit levels here were, however, still considered stable. According to Sabourin, year-to-date data showed that deposit growth had moderated to 5% recently.
"It has dropped [a] little but nothing to be worried about," he said.
PIDM is a Malaysian government agency tasked with the responsibility to protect depositors against the loss of their money placed with banks.
Sabourin was speaking to reporters on the sidelines of the International Association of Deposit Insurers annual conference today.
He said he could not reveal more details as it was not year end yet. He said PIDM was still working on the exact figures.
He, however, indicated that the main reason for the drop in deposit growth was not higher household debt, but Malaysian's rising cost of living.
"Higher cost of living has slowly affected Malaysians' daily life. Malaysians tend to save less these days," he said.