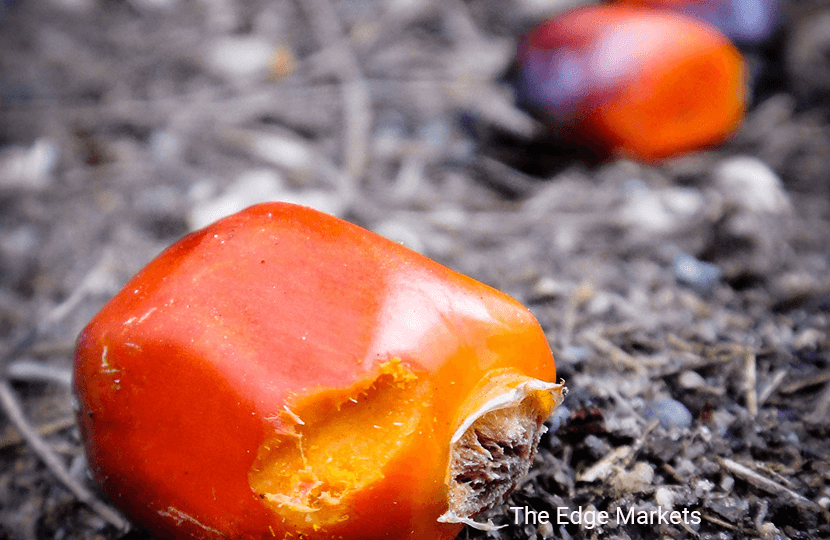 KUALA LUMPUR (Sept 10): Malaysian palm oil inventory climbed 10.04% to 2.49 million tonnes in August from RM2.27 million tonnes a month earlier on higher crude palm oil (CPO) output and lower exports.
In a statement today, the Malaysian Palm Oil Board (MPOB) said inventory, comprising CPO and processed palm oil, increased as CPO output rose 12.96% to 2.05 million tonnes from 1.82 million tonnes.
MPOB said palm oil exports, however, fell 0.3% to 1.608 million tonnes from 1.613 million tonnes.
 
In July, CPO output rose 2.95% from a month earlier while inventory climbed 5.39%.
August inventory and output growth were higher than market forecast, according to a Reuters survey.
Earlier, Reuters reported that palm oil stocks in Malaysia, the world's second-largest palm oil producer after Indonesia, likely rose 6.3% in August from a month ago to 2.41 million tonnes, according to a median survey of five planters, traders and analysts.
The median forecast for August exports was at 1.63 million tonnes, up 2% from July's 1.6 million tonnes. That is much slower than the outlook for Malaysian output at two million tonnes for August, up 10.2% from July.
DBS Singapore analyst Ben Santoso was quoted as saying then : "Production will ramp up in August and peak in September ... For ending stocks we are expecting the same trend."
"It will peak in September at 2.42 million tonnes," he said.