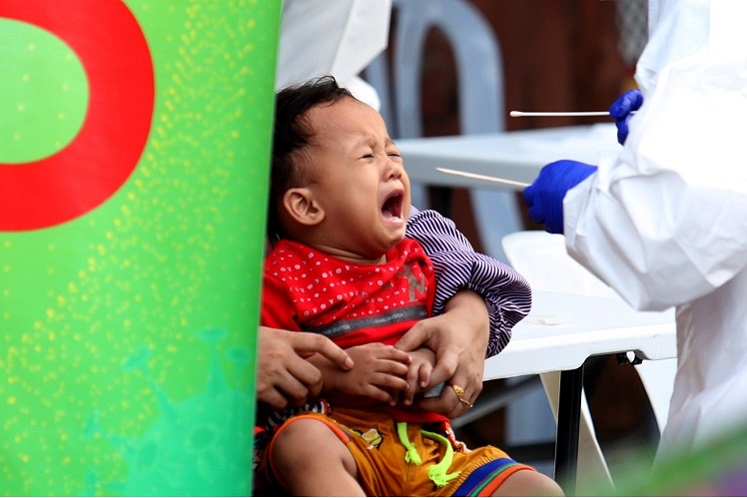 KUALA LUMPUR (May 21): Malaysia will look for ways to get access to Remdesivir if the antiviral drug is proven effective against Covid-19, says health director-general Datuk Dr Noor Hisham Abdullah.
This is because Malaysia is excluded from the voluntary licensing agreement for generic versions of the drug, Noor Hisham said at his daily press briefing on the Covid-19 situation in Putrajaya today.
The country, he said, has always been excluded from such voluntary licences despite being a developing nation and attempts to pursue them through the Medicines Patent Pool (MPP).
The MPP is a United Nations (UN)-backed public health organisation working to increase access to, and facilitate the development of, life-saving medicines for low- and middle-income countries, according to its website.
"For example, we are also excluded from the voluntary licence for Hepatitis C. That's the reason why, for Hepatitis C, we resorted to compulsory licence usage to access medicines for the disease.
"Now, similarly, we have been excluded under the voluntary licence [for Remdesivir]. At the moment, we are able to access the drug under the solidarity trial run by the WHO (World Health Organization)," he added.
It was reported that Gilead Sciences Inc, which developed the drug, had struck non-exclusive voluntary licensing agreements (VLs) with five generic drugmakers to make the antiviral drug, Remdesivir, to be distributed to 127 countries.
Meanwhile, Noor Hisham said 12 Malaysian patients had been recruited for the solidarity trial to test new medications, including Remdesivir, for the treatment of Covid-19.
"All 12 Malaysians out of the 93 patients enrolled in the trial have been given Remdesivir. So at the moment, we have access to the treatment. But the thing is, if this drug is really effective, perhaps we will look into other means, besides VLs, to get access to this drug," he said.
The trial, coordinated by the WHO around the world, is aimed at collecting data and comparing safety and effectiveness of four treatment regimens against Covid-19.
The four treatment regimens are Remdesivir, Lopinavir/Ritonavir, Interferon beta, and Chloroquine and Hydroxychloroquine.
It has been reported that there are nine Ministry of Health (MoH) hospitals involved in the solidarity trial.
See also:
Covid-19: 35 of 50 new cases today linked to new KL cluster
No new cases detected among close contacts of newly identified COVID-19 patients in Kelantan, Kedah and Terengganu
Stay at home. We will deliver the news to you at theedgemarkets.com.