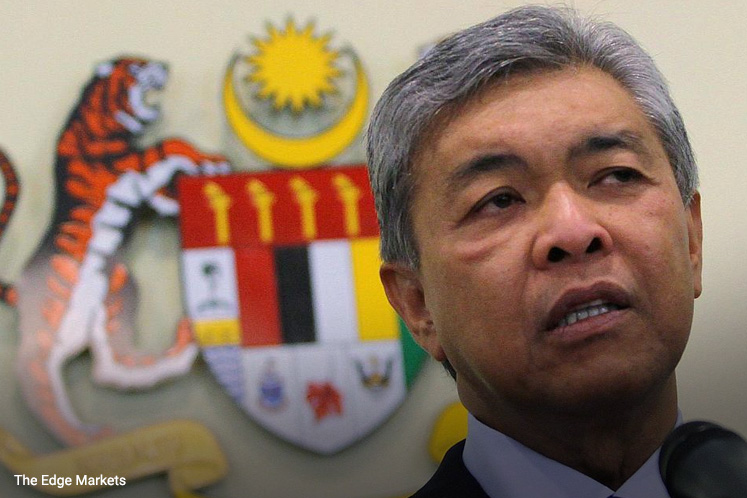 KUALA LUMPUR (June 12): Malaysia would not hesitate to take stringent action against those in the country who were active in militant movements such as Daesh, Deputy Prime Minister Datuk Seri Dr Ahmad Zahid Hamidi was quoted as saying by Bernama.
The national news agency reported the Deputy Prime Minister as cautioning Muslims against tarnishing the purity of the religion and good image of the country by joining militant movements.
"Although the Internal Security Act is no more, we have numerous other acts which are capable of preventing such things from happening.
"Those who were influenced, actually don't have a religious foundation and as such, they join the militant movements," he was reported as saying when delivering a brief religious caution after performing Tarawih and Isyak prayers at the Perlis state mosque yesterday.
Also present were Menteri Besar Datuk Seri Azlan Man, Minister in the Prime Minister's Department Datuk Seri Dr Shahidan Kassim and almost 1,000 worshippers.
Zahid said 36 Malaysians were killed after joining Daesh in several countries, according to the latest figure.