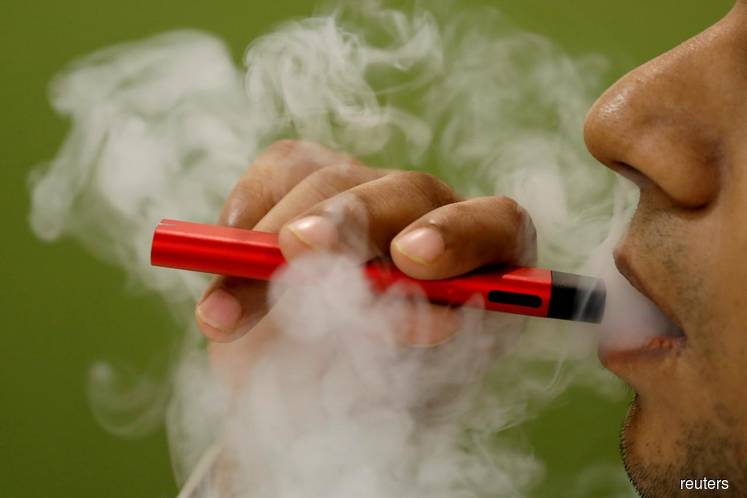 KUALA LUMPUR (Oct 22): The Malaysian Vape Chamber of Commerce (MVCC) has urged the special committee set up by the Ministry of Health to study control measures from the United Kingdom (UK) on nicotine vape industry.
In a statement yesterday, MVCC said UK authorities have implemented controlled measures on the industry that have shown success in reducing the number of smokers in the country by encouraging the use of vape while putting in place appropriate regulations that prevent abuse of vape products.
MVCC president Syed Azaudin Syed Ahmad said it cannot be ignored that vaping has been proven to be safer than cigarettes.
"A study by Public Health England, a government agency of the Department of Health and Social Care in UK, has shown that vape use with nicotine liquid is 95% safer than cigarettes," he said.
He added that a study by University College London had also reinforced the effective role of vape in helping people stop smoking by switching to safer products.
MVCC also said the vape industry regretted the development in the United States following the latest reports from its authorities in which the US Centers for Disease Control and Prevention (CDC) stated there were more victims from abuse of the products.
"Investigations have shown that most of the cases resulted from the abuse of vape products involving tetrahydrocannabinol (THC) found in marijuana-type drugs," it said.
MVCC said the Malaysian Health Ministry should take into account the incidences that occurred in the US were because of abuse involving drugs and had not occurred in other countries outside of the US.
"If we look at the UK, where the country encourages the use of vape to reduce smoking rates, there are proper controls in place including the strict prohibition of drug use," said Syed Azaudin.
"The industry fully supports this call and strongly urge the introduction of regulations to prevent the sale and use of vape to those who are underage," he said, adding that the industry supports any enforcement action taken against those who are found to be selling the product to those under the age of 18.