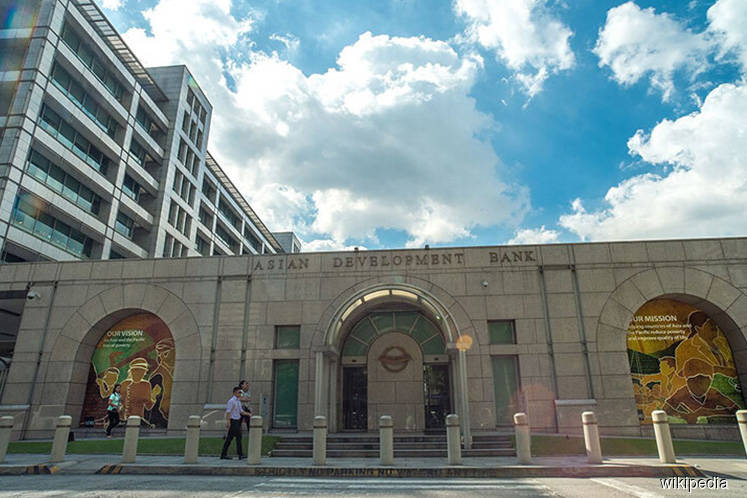 KUALA LUMPUR (May 17): Malaysia could possibly see a fresh inflow of funds from the Asian Development Bank (ADB) following talks between Prime Minister Tun Dr Mahathir Mohamad and ADB President Takehiko Nakao.
Both parties discussed the possibility of ADB lending to help Malaysia incorporate more advanced technologies, diversify its project funding sources, and address debt sustainability, the bank said in a statement today.
Nakao, who is on a two-day visit here, had also spoken to Dr Mahathir about how ADB can support Malaysia in areas such as water, urban transport, and renewable energy.
"(They) discussed how ADB's assistance will foster inclusive growth, enhance institutional capacity, improve government efficiency, and promote climate change actions," ADB said.
Nakao commended Malaysia's strong macroeconomic conditions, which included solid growth, price stability, current account surplus and healthy level of foreign exchange reserves.
Congratulating Dr Mahathir on the Pakatan Harapan administration's reform efforts during its first year, he voiced support for the government's policies of promoting new growth sectors and upgrading the skills of Malaysian workers.
"I appreciate the government's efforts to balance its growth objectives with the need for prudent fiscal management to ensure sustainable and inclusive growth," said Nakao. "The stronger emphasis on poorer states will help narrow the development gap and improve the living standards of the bottom 40% of the population in line with the government's vision."
Nakao also met with Finance Minister and ADB Governor Lim Guan Eng, Bank Negara Malaysia Governor Datuk Nor Shamsiah Mohd Yunus, and Kedah Menteri Besar Datuk Seri Mukhriz Mahathir.
Since joining ADB as a founding member in 1966, Malaysia has received a total of US$2 billion in assistance from ADB for 77 investment projects, mostly during the 1980s and 1990s.
"In recent years, ADB has provided technical assistance to several states in Malaysia to help develop green cities, renewable energy, integrated transport solutions, and special economic zones. ADB is also helping Malaysia improve civil servants' capacities to manage economic development and project management, among others," the bank said.