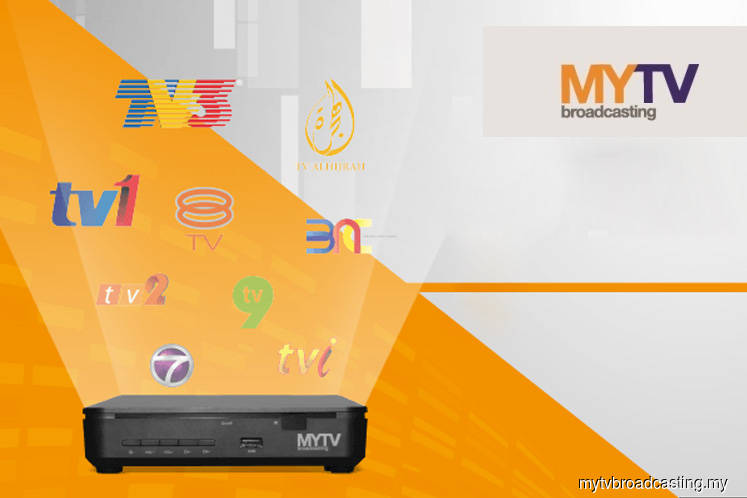 KUALA LUMPUR (Dec 31): MYTV Broadcasting Sdn Bhd will distribute a total of 1.5 million free decoder sets nationwide in phases, to begin in January 2019, in line with the scheduled switch-off of analogue TV signals in Malaysia by end-March 2019.
In a statement today, MYTV said selected recipients should have received or will be receiving a notification letter to inform on the provision of free decoders.
The selected recipients will then need to contact MYTV to verify their eligibility to receive the free decoders.
MYTV said recipients are chosen from the Bantuan Sara Hidup Rakyat (BSHR), with priority placed on the lowest income groups.
"BSHR Free Decoder Sets will be distributed to the whole country in phases in partnership with Pos Malaysia until the analogue signals are switched off, which is scheduled by the end of March 2019," MYTV said.
It said this announcement is a follow-up to the huge volume of enquiries that MYTV has received over the last week through its MYTV Customer Careline.
MYTV chief executive officer Michael Chan said the free decoder sets are to be delivered to the addresses as per registered with BSHR through Pos Malaysia.
"We apologise to the members of the public who have been eagerly contacting us through the MYTV Customer Careline but are unable to do so, as we are experiencing high traffic of calls.
"We like to assure the public that we are attending to as many calls as we can. We have also increased our efforts to cope with the high demand. The seven-day deadline to respond has also been extended to Jan 31, 2019 to allow the eligible recipients to get in touch with us," he said.
"In light of the situation, we have also prepared other alternative channels for the public to get in touch with us at their convenience," he added.