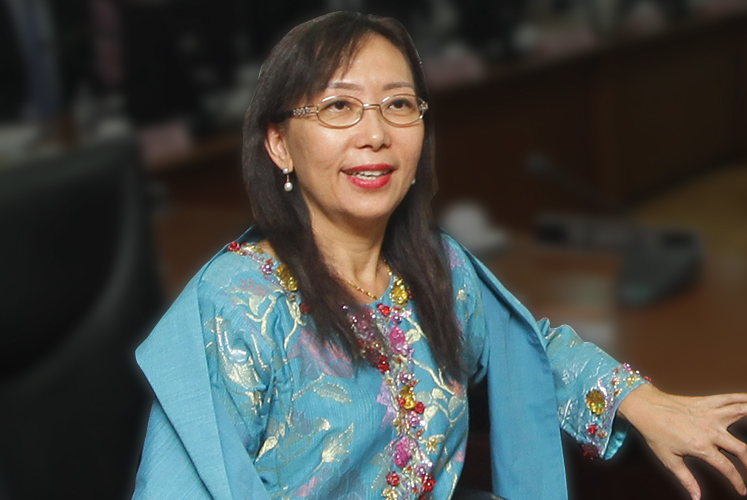 KUALA LUMPUR (Feb 14): Malaysia has not backed off from its plan to file a complaint with the World Trade Organisation against the European Union and its restrictions on palm oil-based biofuel, said Primary Industries Minister Teresa Kok.
"I wish to refer to the Reuters report, Feb 14, 2020 entitled, 'Malaysia backs off from WTO suit against EU on palm oil'.
"I wish to categorically state that at no time did I inform the media that Malaysia will back off from our plans to file the WTO complaint against the EU and its Delegated Regulation," Kok said in a statement today, adding the report had deliberately misquoted her.
In fact, she said the Ministry's highest-level legal team is "examining with a fine comb our potential response to make our petition as watertight as possible".
"We have thus always agreed to intervene as a co-complainant and join the likes of Indonesia and other palm oil producers at the opportune juncture at the WTO proceedings," she said.
Malaysia is an observer in the legal suit that Indonesia has initiated against the EU at the end of last year, under which it claimed the bloc's restrictions on palm oil-based biofuel are unfair.
"At any point when our legal experts who will also sit in at the WTO hearing feel ready, we will be prepared to mount our own independent complaint," said Kok, adding this was the essence of her statement to Reuters previously.
"For now, we will still negotiate on these issues with the EU through bilateral meetings and negotiations. However, I reiterate that Malaysia has never stated its intentions to back off from the WTO suit," she added.
The European Commission concluded earlier last year that palm oil cultivation results in excessive deforestation and so decided that its use in transport fuel should be phased out by 2030.
See related story:
Malaysia backs off from WTO suit against EU on palm oil
https://www.theedgemarkets.com/article/malaysia-backs-wto-suit-against-e...
Note: An earlier story from Bloomberg has been replaced with this update.