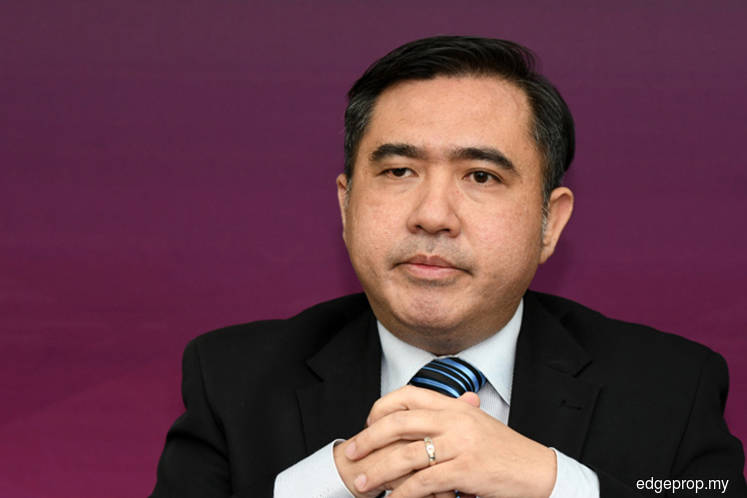 KUALA LUMPUR (July 22): Malaysia will seek re-election into the Council of International Civil Aviation Organisation (ICAO) at the ICAO general assembly in September, said Transport Minister Anthony Loke. 
At a reception to meet foreign ambassadors today, Loke said Malaysia will stand for re-election to Part III of the council, for a fifth consecutive term from 2019 to 2022. 
Part I of the council consists of 11 member states and represents chief importance in global air transport. Part II comprises 12 member states which make the largest contribution to the provision of facilities for international civil air navigation. Part III, consisting of 13 member states, is meant for geographical representation. 
Being elected again in 2010, 2013 and 2016, Loke said Malaysia had assumed an active and prominent role in the council and its many panels, committees and working groups.  
"We hope we will be given the mandate again, as we have good track record — during our tenure in the ICAO council, Malaysia has given its best efforts in supporting ICAO's initiatives in tandem with ICAO's aspiration to promote safety, security, efficiency, environment protection and rule of law in international civil aviation," he said. 
"Moving forward, Malaysia is highly committed that we will continuously contribute significantly towards achieving ICAO's vision in the global aviation industry," he added. 
Loke also said in support of ICAO's various priority areas, particularly its safety and security programmes, Malaysia will contribute US$50,000 to ICAO's African Aviation Security and Facilitation Plan, as well as another US$50,000 to the ICAO's Aviation Safety and Security fund. 
Additionally, he said Malaysia will contribute another US$100,000 for the ICAO Environment Fund in support of green aviation.  
"All these contributions  have been approved by the Malaysian Cabinet and we are in the midst of channelling them to ICAO," he said.
 
Speaking to reporters after the reception, Loke said the government will continue its effort to secure more support from other countries to be re-elected. 
"This is important because ICAO is an international body under UN, and it is recognised globally. If we were re-elected, we can have a say in the council, in determining the future path and policies of the global aviation sector, not to mention that it could also boost our country's image, as a nation that is responsible and respected globally. 
"It is also part of our foreign policy to play a constructive role in various global agencies, and ICAO is an important body for us to participate, being a country that is aiming to be an aviation hub," he said.