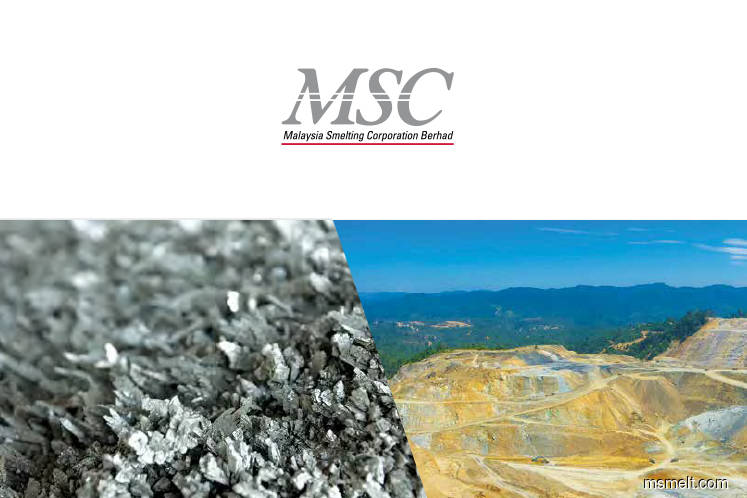 KUALA LUMPUR (April 23): Tin miner and metal producer Malaysia Smelting Corp Bhd (MSC) has proposed to undertake two corporate exercises comprising a 2-for-1 share split and a 1-for-1 bonus issue at an entitlement date to be determined later.
MSC said the move is in line with the group's aim to reward its shareholders while enhancing its capital base.
The 2-for-1 share split will involve a subdivision of every one existing share into two subdivided shares. Pursuant to the completion of the proposed share split, the group is offering a bonus issue of up to 200 million new subdivided shares on the basis of one bonus share for every one split share.
Following the completion of both of the proposed share split and bonus issue exercises, MSC's share capital will increase to RM200 million comprising 400 million MSC shares.
"For easy illustration, a shareholder who owns one MSC share at the entitlement date will end up with four MSC shares upon completion of both corporate exercises," said MSC in a statement today.
"We are pleased to announce these corporate initiatives as a token to reward our shareholders for their continuous support while increasing the Group's share capital base. Furthermore, with a more affordable entry price, we expect trading liquidity and marketability of our shares to improve and attract a wider reach of investors," MSC chief executive officer Datuk Dr Patrick Yong said.
The proposed bonus issue will be wholly capitalised from the share premium account and the remaining balance from the group's retained earnings account.
Barring any unforeseen circumstances, MSC expects the proposed share split and bonus issue to be completed by the third quarter of this year, subject to the approval of Bursa Securities, as well as shareholders at an extraordinary general meeting to be convened.
MSC shares were untraded as at 12.30pm today. The counter was last traded at RM2.87, giving it a market capitalisation of RM287 million.