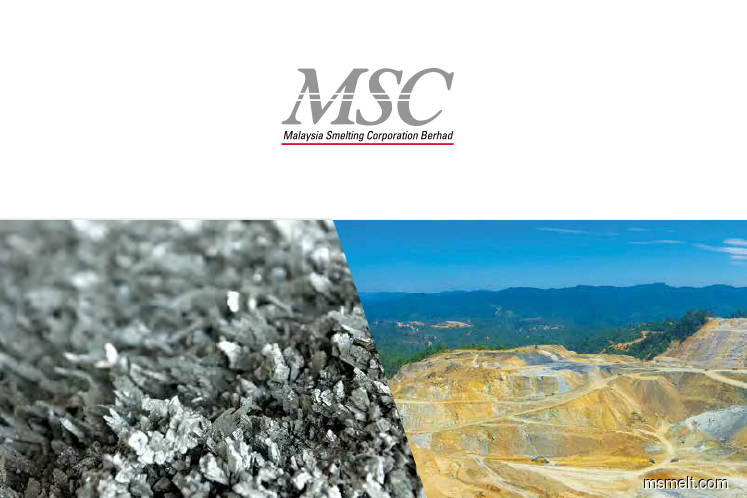 KUALA LUMPUR (June 10): Malaysia Smelting Corp Bhd (MSC) has refuted a news report that the company is delaying tin shipments to its customers worldwide due to a shortage of concentrate.
The company issued a statement this evening clarifying that its operations are "business as usual" and delivery of shipments to its customers are "on schedule".
"With reference to the article entitled 'Malaysia Smelting Corp delays tin shipments to customers' by Reuters dated June 10, 2019, the company wishes to clarify that the statements made in the article are not accurate.
"We will investigate this matter and will provide an update where necessary. As always, we value our customers and remain committed to them," said MSC.
Quoting sources, Reuters reported today MSC had told customers that deliveries could take two-three weeks, instead of the usual three-four days.
The source said shipments had been delayed since February, the report added.
Shares in MSC closed five sen or 5.56% higher at 95 sen apiece, valuing the refined tin producer at RM380 million.
Read also: Malaysia Smelting Corp delays tin shipments to customers — sources