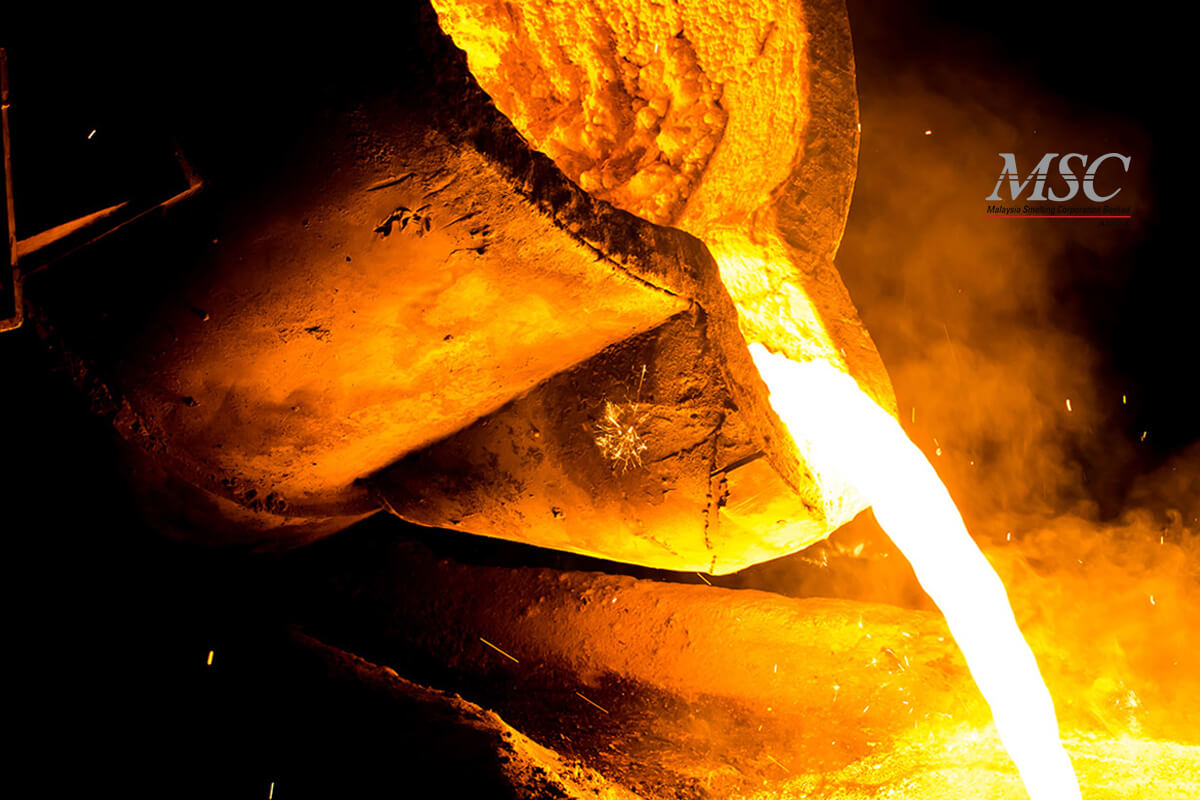 KUALA LUMPUR (Aug 4): Malaysia Smelting Corporation Bhd's (MSC) second quarter net profit jumped by over 13 times to RM39.45 million from RM2.93 million a year earlier, on the back of higher revenue.
Earnings per share for the quarter ended June 30, 2022 rose to 9.4 sen from 0.7 sen, according to the group's filing with Bursa Malaysia.
Quarterly revenue rose 24.98% to RM408.84 million from RM327.12 million, underpinned by higher average tin prices.
On a quarter-on-quarter basis, however, MSC's net profit was down 39% against the RM64.3 million in the immediate preceding quarter, while revenue came in higher by 14% from RM359.48 million.
For the full six-month period, net profit expanded by over four folds to RM103.79 million from RM25.05 million a year earlier, due to higher profit margins from the sale of refined tin derived from the processed tin intermediates
Six-month revenue increased 27.41% to RM768.31 million from RM603.02 million amid higher average tin prices.
MSC Group CEO Datuk Dr Patrick Yong said tin, like other base metals, had been affected by geo-political tensions, as well as China's zero-Covid policy, which contributed to softer demand.
"Nonetheless, market sentiment is anticipated to improve as China reopens its economic sectors with the lifting of the lockdown.
"With that in mind, we foresee tin prices to hold up higher than pre-pandemic levels in the near to mid-term," he said.
In the meantime, the group expects to continue benefiting from the current tin price, despite inflationary pressures, and higher logistics and operating costs in its smelting and tin mining businesses.
"Nevertheless, the group remains cautious, and will continue to focus on its operational efficiencies and improve on all areas of operations, technology, manpower and logistics," it said.
MSC said operations at its Pulau Indah plant, using newer and more efficient technology, is expected to achieve full capacity in the fourth quarter.
"With the PI plant at full commission, the group expects higher operational efficiency, lower operational and manpower costs, while improving overall carbon footprint," the group said.
Meanwhile, for its tin mining segment, MSC said it is continuing to focus on improving and increasing daily mining output and overall mining productivity.
Shares in MSC finished three sen or 1.28% lower at RM2.32, giving the group a market capitalization of RM974.4 million.