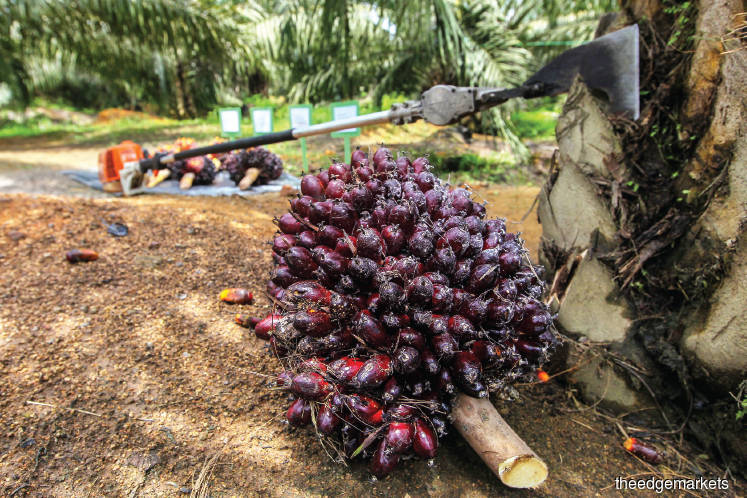 KUALA LUMPUR (Nov 14): Malaysia has signed an agreement with a major supply chain manager for the export of palm oil next year in the South Asian region, amidst the recent spate with Indian oil associations as well as EU's potential displacement of palm biofuels.
A memorandum of agreement was signed with Dubai-based Hakan Agro DMCC, a major player in the commodities supply chain with extensive business exposure in the Indian sub-continent, Middle East and the UAE.
Primary Industries Minister Teresa Kok said Hakan Agro is confident that it would facilitate the export of more than one million tonnes of Malaysian palm oil in its core markets in the Indian sub-continent in 2020.
Meanwhile, Malaysia has signed another agreement with China's Bohai Commodity Exchange, which aims to import about 1.5 million tonnes into China by 2020.
"They aim to target primarily the inner regions of China which are less exposed to palm oil, yet offer significant growth potential due to the large populations in the inner regions and which are also registering significant economic growth," Kok said in a statement.
She said their online trading platforms could open up opportunities for greater inflow of finished, ready-to-use palm based products which is key to adding significant value to Malaysia's overall export revenue from palm oil and products.
"On top of India and China, I am confident that Malaysia will find new and alternate markets for palm oil with growth targeted in Asean, Africa and the Middle East. Buoyed by the recent healthy spike in palm oil prices, the industry is ready to prove many distractors wrong," she said.
On the recent spate involving Indian associations signalling non-palm oil trade with Malaysia, Kok said she is confident that the differences between the countries will be settled amicably.
Kok said Malaysia's market performance in India this year, up to December 2019, is projected to increase by at least 80% minimum compared to the 2018 Indian import statistics.
India's top vegetable oil trade body had told members to stop buying palm oil from Malaysia in October after anger mounted following Prime Minister Tun Dr Mahathir Mohamad's recent remarks on the Kashmir conflict.