This article first appeared in The Edge Financial Daily, on March 12, 2019.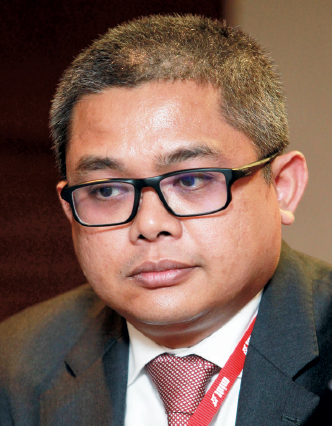 Mohd Redza: The government is hoping for skilled workers in the manufacturing sector to increase to 35% in 2025, from 18% in 2016. The Edge file photo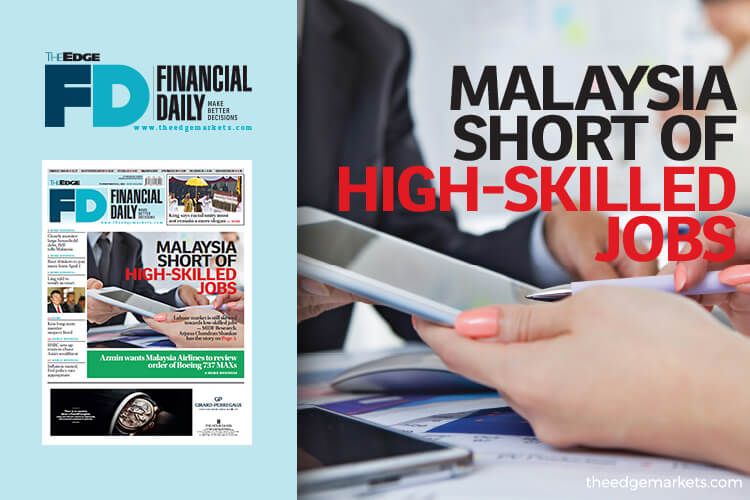 KUALA LUMPUR: The local labour market is expected to remain strong in 2019. However, it remains skewed towards low-skilled jobs, according to MIDF Research.
In a report on the Malaysian labour market, the research house said in 2018, the labour force saw a year-on-year (y-o-y) increase of 2.2% to 15 million people employed.
However, the job market was still dominated by low-skilled jobs as of January 2019, with 77.6% of job vacancies for elementary positions, 11.8% for machine operators, and only 10.6% for medium- and high-skilled jobs.
In essence, for every 100 jobs offered in 2018, 89 were for low-skilled jobs, seven for medium-skilled jobs and four high-skilled jobs.
The higher job growth stemmed from increased levels of exports, according to MIDF Research. This was as in January 2019, when exports grew 3.1% y-o-y, significantly above consensus estimates of 1.4% growth.
According to data from MIDF Research and CEIC Holdings Ltd, the agriculture, forestry and fishing, manufacturing, construction and service sectors saw the biggest demand in jobs.
"Moving into 2019, we expect an increase in job vacancies, particularly for the agriculture, mining and construction sectors amid a gradual pickup in global commodity prices and increases in government investments," it said.
However, it noted the first half of 2019 will see job vacancies in the manufacturing sector moderate due to global trade uncertainties.
MIDF Research head of research Mohd Redza Abdul Rahman said according to the Industry 4WRD plan on Oct 31, 2018, the government is hoping for skilled workers in the manufacturing sector to increase to 35% in 2025, from 18% in 2016.
When asked if the trend favouring low-skilled jobs would affect youth and graduate unemployment, Mohd Redza opined that this trend would continue to affect Malaysian graduates. However, he noted government efforts to promote reskilling and entrepreneurship, particularly in areas related to the 4th Industrial Revolution, are targeted at Malaysian youths particularly graduates in light of the predominance of low-skilled jobs in the economy.
On that front, he added that employers and graduates have to step up to the plate when it comes to the resolution of youth unemployment, adding it is difficult to predict whether graduate and youth unemployment would remain high.
"We will look at whether graduates are willing to do jobs outside of their areas of studies, and whether companies can provide good enough compensation [for them] to come and work in their companies," he said on how the prevalence of low-skilled jobs would affect youth unemployment figures.
The youth unemployment in Malaysia is at 13.2%. The highest unemployment rate is seen among those aged 15 to 19, at 18.7%, followed by those aged 20 to 24, at 11.9%, according to the Economic Outlook Report 2019 issued by the finance ministry.
However, he noted the trend of hiring foreign workers would continue in the short to medium term despite the government's attempts to reduce the economy's dependence on foreign labour.
This comes as the 2017 graduate unemployment stood at 9.6%, on a higher graduate unemployment,  constituting 40.5% of unemployment at the time.
MIDF Research has forecast Malaysia's unemployment rate to be at 3.3%, on the forecast expansionary pace of the labour market linked to a faster pace of industrial and external trade activities.