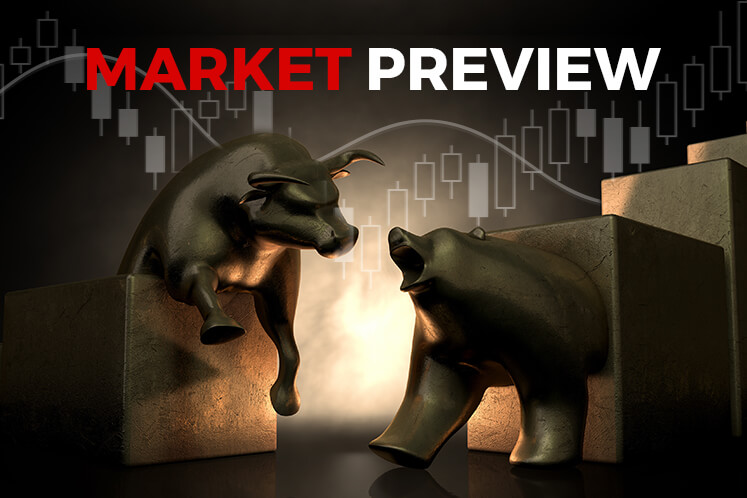 KUALA LUMPUR (June 26): Malaysian shares may today take cue from overnight US equity losses on Monday as investors closely watch crude oil prices on OPEC's plan to raise output.
Reuters reported that the S&P 500 tumbled as much as 2 percent early Monday on reports that the US Treasury Department was drafting curbs that would block firms with at least 25 percent Chinese ownership from buying US tech firms. US Treasury Secretary Steven Mnuchin later said in a message on Twitter that restrictions would apply, not specifically to China, but "to all countries that are trying to steal our technology."
At Bursa Malaysia today, the spotlight may be on oil and gas-related companies as investors evaluate the overall impact of the US' global trade spat on Malaysian shares. Yesterday, the FBM KLCI fell 16.05 points to close at 1,678.10 while the ringgit weakened to 4.0177 against the US dollar.
Reuters reported that oil fell on Monday as investors prepared for an extra one million barrels per day of oil to hit markets after OPEC agreed to raise production and as U.S. equity markets slipped on trade war fears. Brent crude futures fell 82 cents, or 1.1 percent, to settle at US$74.73 a barrel. U.S. light crude settled at US$68.08 a barrel, down 50 cents.
At the US stock market, the Dow Jones Industrial Average fell 328.09 points, or 1.33 percent, to 24,252.8, the S&P 500 lost 37.81 points, or 1.37 percent, to 2,717.07 and the Nasdaq Composite dropped 160.81 points, or 2.09 percent, to 7,532.01.