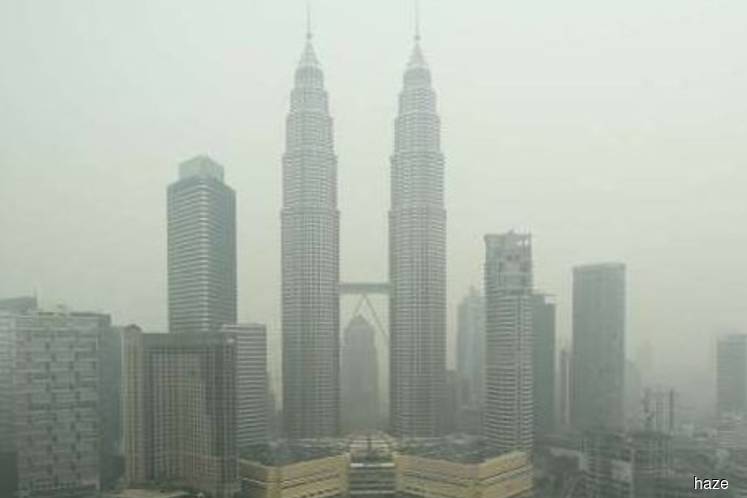 KUCHING (Sept 6): Malaysia will send a diplomatic note to Indonesia so that immediate action can be taken to put out forest fires that have been causing haze in the country.
Deputy Energy, Science, Technology, Environment and Climate Change Minister Isnaraissah Munirah Majilis said the diplomatic note will be drafted and sent out as soon as possible.
Speaking to the media here today, she said as of 8am today, 61 monitoring stations showed moderate Air Pollutant Index (API) levels.
"Six more stations, all in Sarawak, showed unhealthy air quality levels and they are Sri Aman which recorded an API of 166, Miri (133), Kuching (125), Sibu (123), Samarahan (120) and Sarikei 109," she said.
Yesterday only three stations recorded unhealthy air API readings — Sri Aman (122), Samarahan (105) and Miri (101).
Isnaraissah said based on reports from the Asean Specialised Meteorological Centre, a total of 1,393 hotspots had been detected in Indonesia, with 306 in Sumatera and 1,087 in Kalimantan, compared to only 17 hotspots in Malaysia.
"Investigations and enforcement will continue in these hotspots (in the country), but at the moment trans boundary haze is the main cause of the haze situation throughout the country," she said.
Asked if the Indonesian government will be seeking Malaysia's assistance to put out the fires, Isnaraissah said so far there has not been any request.
On whether cloud seeding could be an option, she said that would depend on input from the Metrological Department and the National Disaster Management Agency, and cloud suitability.
For the time being, the government has activated the National Open Burning Action and Haze Action Plans to coordinate the duties and responsibilities among all relevant government agencies in addressing the situation.
She also advised the public not to resort to open burning so as not to worsen the air quality, as the hot and dry weather is expected to persist until October.
Nine stations, comprising seven in Sarawak and two in the peninsula, recorded unhealthy Air Pollutant Index (IPU) readings today, according to a statement issued by the Department of Environment (DOE).
The stations in Sarawak are Kuching, Sri Aman, Samarahan, Sibu, Sarikei, Miri and Mukah, while the other two are Batu Muda in Kuala Lumpur and Nilai in Negeri Sembilan.
According to DOE, the haze from hotspots in Riau, Jambi and the Bangka islands, fanned by prevailing winds from the southeasterly direction to the southwest, caused the haze to spread towards Peninsular Malaysia.
"The haze from western, central and southern parts of Kalimantan also caused moderate to unhealthy air in areas in the western part of Sarawak before moving to the South China Sea," it said.