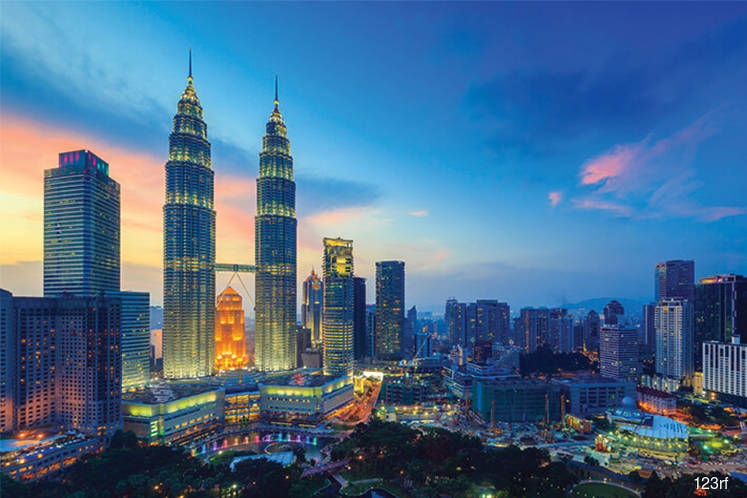 KUALA LUMPUR (Jan 23): Malaysia's economy is expected to go through more pain this year, due to a slowing export sector and ongoing institutional reforms before recovering in 2020, says UBS Investment Bank. 
"We expect Malaysia's exports to grow 1% in 2019, mainly because of the decline in oil prices and supply chain disruption due to the US-China trade war," the bank's economist Edward Teather told reporters during a conference call today. 
UBS expects Malaysia's gross domestic product (GDP) to grow 4% this year, versus a forecast of 4.7% for 2018. 
Teather opined the RM37 billion tax refunds in 2019 is unlikely to act as a significant boost to the economy, as it is "common for tax refunds to be saved." 
"We expect private investment and private consumption to slow, because spending appears to have been brought forward in 2018 during the tax holiday (between June and September)," he added. 
The government's ongoing reforms are also expected to drag growth in the near-term, as uncertainty lingers. However, this will be positive for economic growth early as 2020. 
Meanwhile, the ringgit is expected to trade at 4.4 against the US dollar in 2019, as poor trade data has typically exerted downward pressure on currencies for open economies such as Malaysia, Teather said. 
Still, UBS sees Malaysia being among the best placed countries in Asean to gain from any shifts in supply chains, due to the US-China trade war. 
"Our data shows that Malaysia is a relatively large recipient of foreign direct investments for factories moving out of China on a 12 months or longer basis," Teather said.