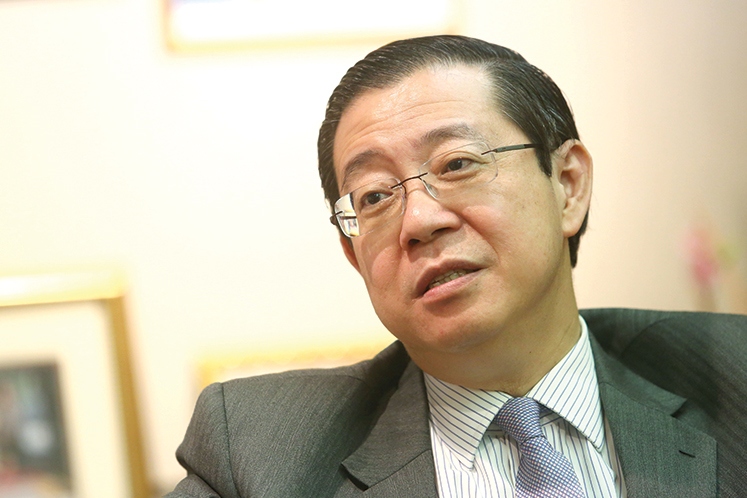 KUALA LUMPUR (Nov 13): Finance Minister Lim Guan Eng said the government's current development expenditure will spill over to next year, providing a good buffer for the country given that global economies are projected to slow.
As the government pushes for more projects to be done through the open tender system, he noted that this may take time for new projects to be rolled out, with many only to take place next year.
"What we will see is that for the 2019 development expenditure, some can only be spent in 2020. However, this development expenditure will surely be spent in 2020 – giving double-barrel effect," Lim told reporters after giving his keynote address at the 60th Pan-Asian e-Commerce Alliance meeting today.
"But this gives the government a guarantee that there will be more to spend next year," he added.
On Malaysia's economic growth for the third quarter of 2019, which is scheduled to be released by Bank Negara Malaysia on Friday, Lim declined to comment except to say that the country is expected to pose sustainable growth.
Despite rating agencies such as Moody's having revised down their global sovereign outlook next year to 'negative' from 'stable', he believes Malaysia's rating remains stable.
"The International Monetary Fund has downgraded its global growth forecasts. Many countries too have lowered their growth forecasts.
"If we did a comparison, perhaps we are stronger but in terms of absolute numbers there may be an effect. Nevertheless, I believe Malaysia remains stable with its growth," Lim added.
Moody's cut its global sovereign outlook for 2020 to 'negative' from 'stable' on Monday, saying disruptive and unpredictable world politics would slow growth and increase the risk of economic or financial shocks.
Moody's now expects growth in G20 group of top world economies to stay around 2.6% next year, after 3% in 2018.
Asked if there is a need for a stimulus package for Malaysia, Lim said no as the country still has some fiscal space. "It will depend on how the economy performs."
He added that the government has provided various incentives in the recently-announced Budget 2020.
Citing the 'e-dompet' initiative, he said to significantly increase the number of Malaysians, participating merchants and small and medium enterprises to use e-wallets, the government will offer a one-time RM30 digital stimulus to qualified Malaysians next year. Lim added private companies may choose to top up the figure.
Under Budget 2020, the government is allocating up to RM450 million to Khazanah Nasional Bhd to implement this digital stimulus, which will benefit up to 15 million Malaysians.