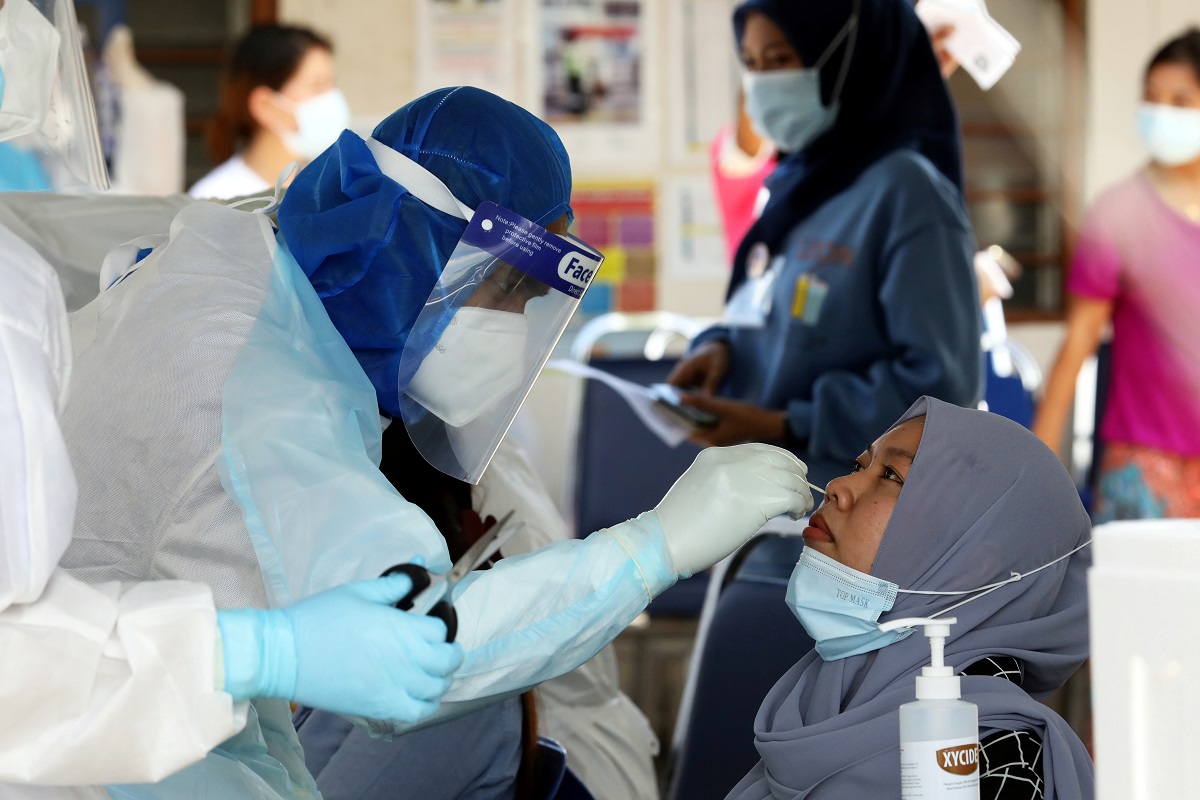 KUALA LUMPUR (Nov 25): Malaysia's new Covid-19 cases dropped to 970 today — from its record high of 2,188 cases yesterday. The new infections raised the country's cumulative confirmed cases to 59,817, according to the Ministry of Health (MoH).
On the other hand, daily recoveries climbed to a new record high of 2,348 cases, taking total recoveries to date to 46,501 or 77.7% of overall cases. The higher recoveries pulled down active cases, which carry transmission risks, to 12,971 from 14,353 yesterday.
Four new deaths were also reported today, involving four women aged between 68 and 77 years. Death toll from the coronavirus in the country now stands at 345 cases. "Two fatalities were reported in Sabah, one in Penang and the other in Labuan," Health Director-General Tan Sri Dr Noor Hisham Abdullah told a media briefing today.
Negeri Sembilan reported the most number of new infections today, at 318 — up from 73 yesterday and its second highest after the spike of 371 cases on Nov 14 — followed by Sabah (293). Selangor, which reported a record high of 1,623 cases yesterday, came next with 115 cases.
"The spike of Covid-19 cases in Negeri Sembilan was contributed by the Bakti cluster — a Covid-19 related prison cluster in Seremban, which reported 301 cases," said Dr Noor Hisham.
Prison-related clusters contributed 318 infections to the daily tally today, with the balance 18 coming from the Tembok cluster in Kedah (12 cases); the Matambai cluster (three) and Sandakan prison cluster (one) in Sabah, and the Remand prison cluster in Penang (one).
As for the Teratai cluster linked to Top Glove Corp Bhd's workers dormitories in Klang and the biggest contributor to Selangor's Covid-19 spike recently, that recorded 17 new cases today.
To date, 6,506 individuals linked to the cluster have gone for Covid-19 screening. From the total, 4,063 positive cases have been detected, with 2,270 found negative and 173 more awaiting their results.  
The cluster now has 3,642 active cases, after 421 patients recovered with no fatalities recorded, according to MoH data.
Meanwhile, five of the 970 new cases reported today were imported infections.
Read also:
Covid-19: Five new clusters with 150 infections detected, while three clusters ended
Kathy Fong & Tan Choe Choe