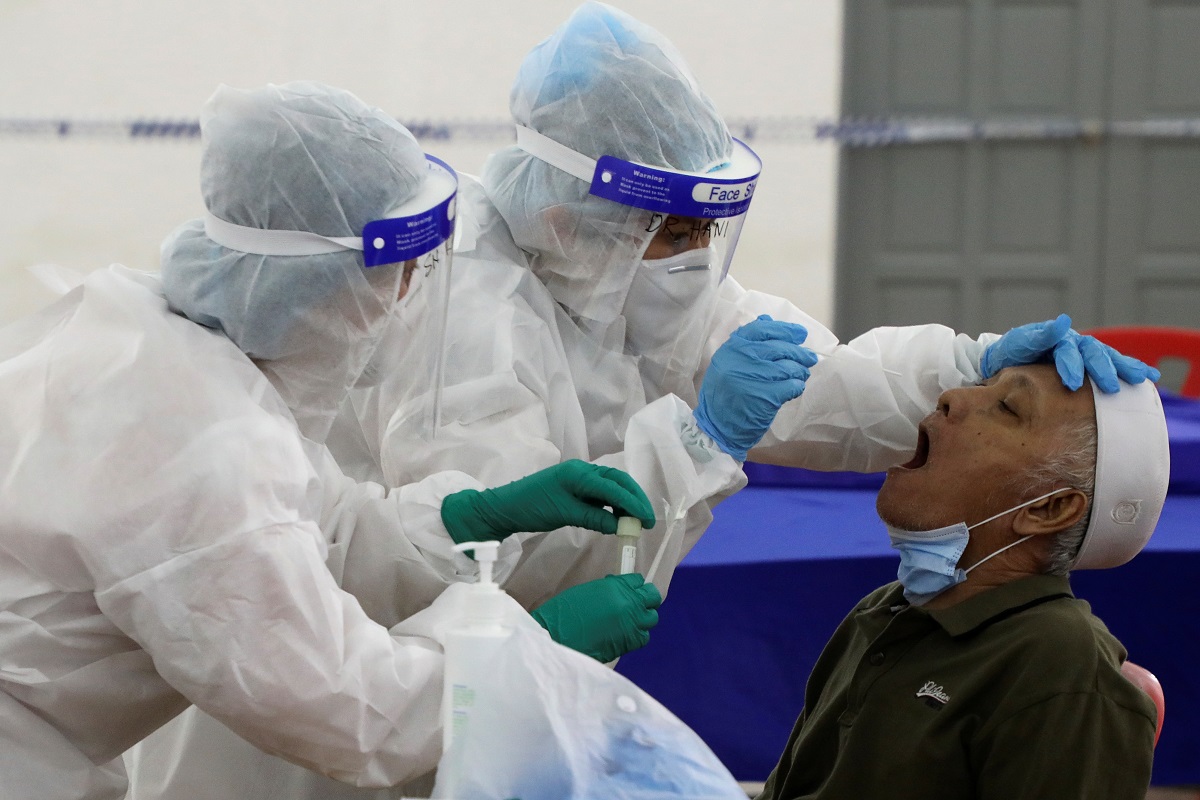 KUALA LUMPUR (Nov 10): Malaysia's new daily Covid-19 cases dropped to 869 today — from 972 reported yesterday — taking total confirmed infections in the country to 42,050.
The country's Covid-19 death toll stood at 300, after six new deaths were reported  — four men and two women aged between 47 and 84, all in Sabah — according to health director-general Tan Sri Dr Noor Hisham Abdullah.
Sabah, the worst-hit state, contributed 397 or 45.7% of the 869 new cases today, bringing the state's total confirmed infections to 21,189 — the highest cumulative figure among all the states and federal territories, followed by Selangor (6,523), Kuala Lumpur (3,216) and Negeri Sembilan (2,454).
"Meanwhile, the Klang Valley reported 258 cases today. From that total, Selangor reported 236 cases, followed by Kuala Lumpur which has 19 cases and Putrajaya which has three," said Dr Noor Hisham at a media briefing today.
Of the new cases, Dr Noor Hisham said one was an imported case involving a foreigner who had arrived from Nepal.
The ministry also recorded 725 new recoveries today, which raised the total number of those who have recovered from the illness to 30,304.
However, as recoveries came in lower than new infections, active cases, which carry transmission risks, climbed to 11,446 from 11,308 yesterday.
Four new clusters reported, while another four ended
The ministry reported four new Covid-19 clusters today, three found in Sabah and one in Kelantan, with a total of 101 infections among them.
The three new clusters in Sabah are: Liawan in Keningau with 24 cases, Tatahan in Kota Kinabalu with 18 cases, and GK Tawau in Tawau with 49 cases.
In Kelantan, the newly-identified cluster is Kube, which has 10 cases spread over the Kota Bharu and Tanah Merah districts.
Four other clusters have ended, said Dr Hisham, after no new cases were reported in 28 days. They are: Rinting in Melaka and Johor, Semarak in Sabah, Jelok in Selangor and Kuala Lumpur, and Sabindo in Sabah. 
Lam Jian Wyn & Tan Choe Choe