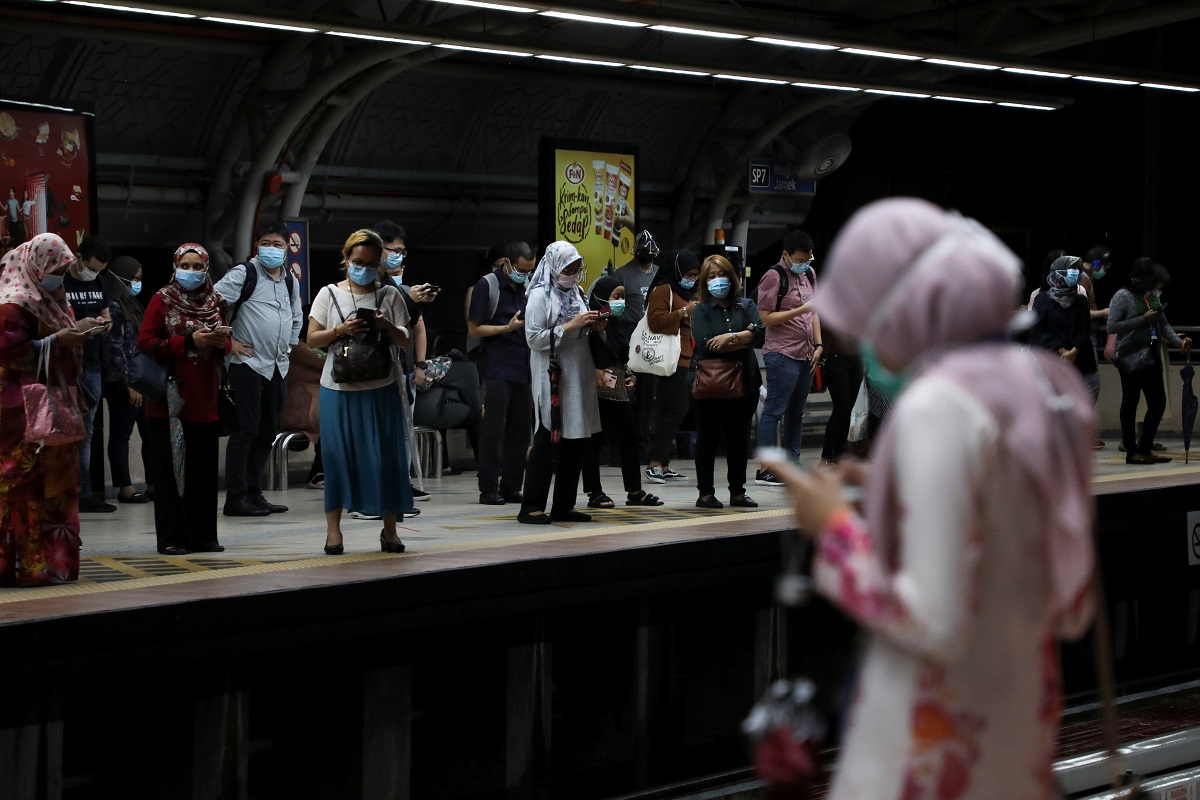 KUALA LUMPUR (Oct 30): Malaysia reported 799 new COVID-19 cases today — an increase from 649 yesterday — with three deaths.
This raised the total number of cases to 30,889, more than double the 11,224 cases reported a month ago.
The three deaths were reported in Sabah, bringing total fatalities in the State to 117 or 47% of the country's cumulative COVID-19-related deaths of 249.
The deceased were aged between 53 and 70, and two of them had health complications such as high blood pressure and stroke, Health Director-General Tan Sri Dr Noor Hisham Abdullah said at his daily media briefing.
He said all 799 new cases were locally-transmitted infections. Sabah recorded 466 cases, raising total cases in the State to 14,519, the highest among all States and Federal Territories.
There were 170 new cases in the Klang Valley, of which 150 were in Selangor, 19 in Kuala Lumpur and one in Putrajaya.
"These four States have contributed about 636 cases (79.6%) of total daily cases," Dr Noor Hisham said, noting that these States have been placed under the Conditional Movement Control Order (CMCO).
Of the 466 cases in Sabah, 193 were detected via screening of close contacts of COVID-19 positive patients. Another 147 were confirmed from other COVID-19 screenings, and the remaining 126 were from the COVID-19 clusters.
In Selangor, 116 of the 150 came from the clusters, including 76 from the newly-discovered clusters of Merpati and Astaka.
Another 22 cases were found during screening of close contacts positive patients and 12 cases from other COVID-19 screenings, said Dr Noor Hisham.
Meanwhile, from the 19 cases reported in Kuala Lumpur, eight came from the existing COVID-19 clusters while another eight came from the screening of close contacts of COVID-19 positive patients. The remaining three cases were found via other COVID-19 screenings.
Dr Noor Hisham said the lone case reported in Putrajaya today was detected from other COVID-19 screening.
A total of 29 cases were recorded in  prison-related clusters, including 20 from the Remand Prison cluster, six from the Kepayan prison cluster and three from the Tembok cluster.
The number of active cases — patients who carry transmission risks and have to be admitted to hospitals and quarantined — swelled to a fresh record high of 10,392.
Dr Noor Hisham noted that the Health Ministry has increased the bed capacity in hospitals and Quarantine and Low-Risk Treatment Centres (PKRC) set up to treat COVID-19 patients.
The Ministry has a total of 16,060 beds compared with 11,076 beds on Oct 17, including 3,825 beds in hospitals and 12,235 beds at PKRCs.
In Sabah alone, the Ministry has made available 8,375 beds, up from 5,713 beds on Oct 26.  
Dr Noor Hisham said 491 COVID-19 patients were discharged in the 24 hours ending noon today, bringing the total number of recoveries to 20,248 or 65.6% of total cases.
He said a total of 90 patients are being treated in intensive care units, with 20 of them needing respiratory aid.
Read also:
Eight new Covid-19 clusters identified with 181 infections 
MoH increases bed capacity in Covid-19 hospitals, quarantine centres