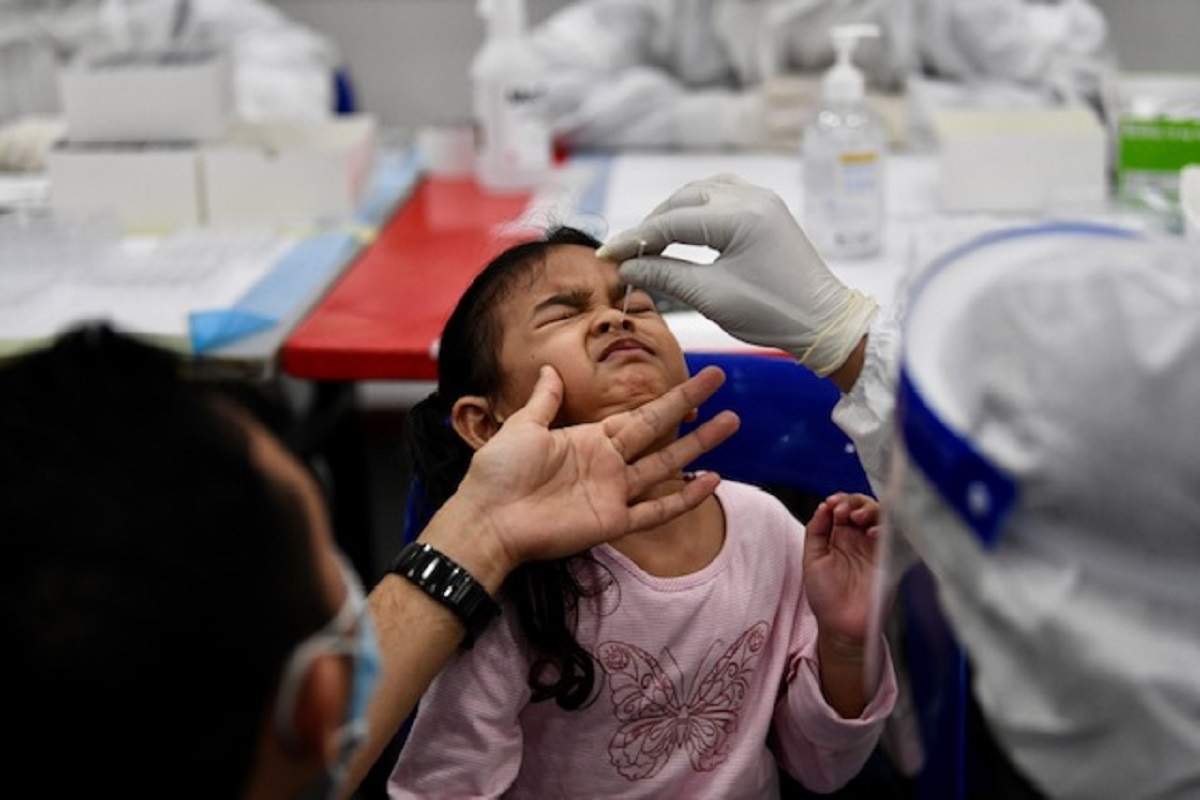 KUALA LUMPUR (June 15): Daily Covid-19 deaths rose back to above the 100-mark today with 101 fatalities as 5,419 new infections were detected. The daily death tally had stayed below the 100-mark for nine straight days before this.
According to Health director-general Tan Sri Dr Noor Hisham Abdullah, the latest fatalities comprised 50 cases in Selangor — the highest deaths recorded in the state in a single day.
The remainder came from Kuala Lumpur (11 deaths), Johor (10), Negeri Sembilan (eight), Labuan (four), Sabah (three), Pahang (three), Kedah (three), Sarawak (two), and one each from Penang, Melaka, Terengganu and Perak.
In a statement, Dr Noor Hisham said the country's death toll stood at 4,069, while cumulative confirmed Covid-19 infections surged further to 667,876.
According to the seven-day moving average chart that tracks daily new Covid-19 cases, the curve has been trending down for the past 11 days to 5,746 today, from a peak of 7,434 on June 5.
Meanwhile, Dr Noor Hisham said active cases, which carry high transmission risks, declined further to 70,112 from 71,625 the day before. There are now 922 Covid-19 patients being treated in intensive care units, of whom 450 need ventilators to breathe.
On recoveries, 6,831 more people have recovered from the disease, bringing the tally of recoveries nationwide to 593,695.
In terms of Covid-19 testing, Dr Noor Hisham said 77,065 individuals were tested yesterday, from which the 5,419 new infections were found. In contrast, 70,044 individuals were tested on Monday, of whom 4,949 were positive.
It is worth noting that the highest number of Covid-19 cases recorded was 9,020 on May 29, when 126,480 individuals were tested.
Selangor tops the list again today with the most Covid-19 infections at 1,996, followed by Sarawak (718) and Kuala Lumpur (650). Selangor also leads with the highest number of cumulative infections at 218,477, followed by Kuala Lumpur (68,369), and Sabah (66,546).
19 clusters reported
The ministry reported 19 new infection clusters today, comprising 14 workplace clusters, four community clusters and one linked to a high-risk group.
They were detected in Selangor, Johor, Sarawak, Penang, Melaka, Kuala Lumpur and Kedah.
To date, 2,513 clusters across the country have been reported, while 1,735 have been declared ended.