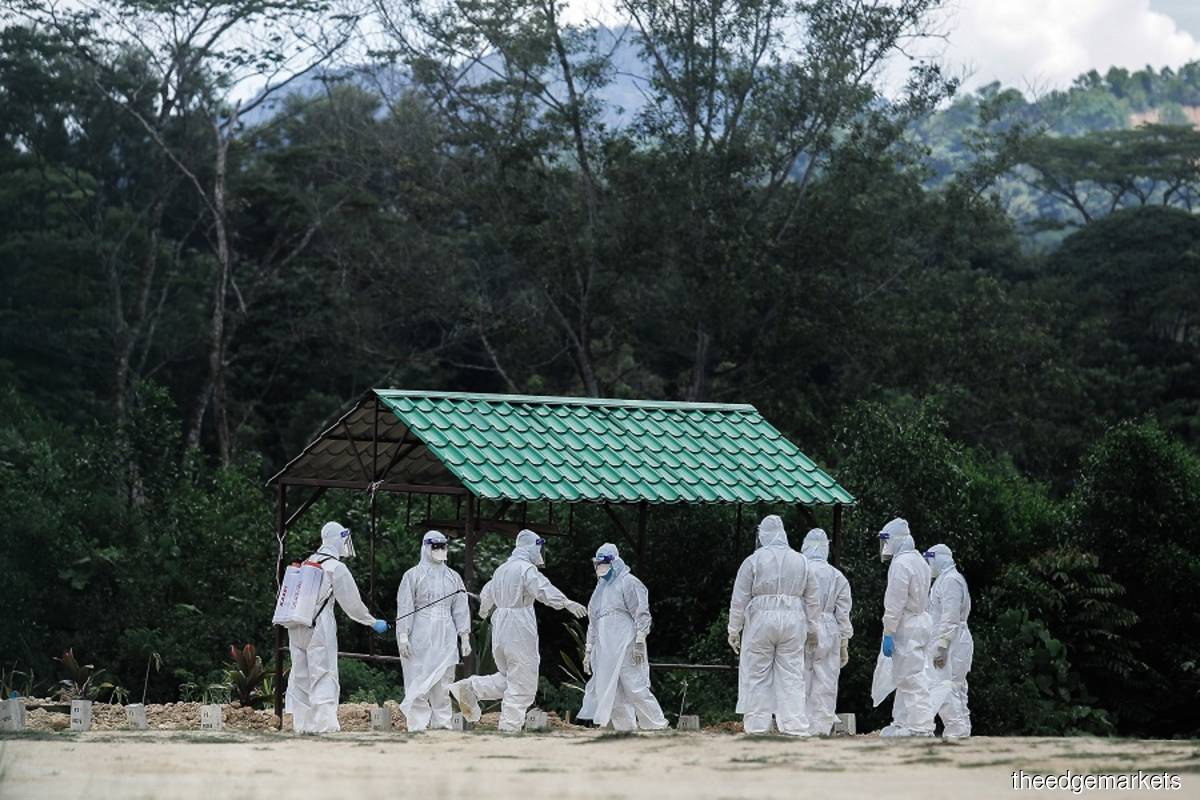 KUALA LUMPUR (Sept 19): Malaysia reported 324 new Covid-19 deaths yesterday (Sept 18), down from 388 recorded the day before.
According to data from the Ministry of Health (MoH), this brought the country's total fatalities linked to the coronavirus to 23,067.
Of the 324 fatalities reported yesterday, 70 were brought-in-dead (BID), bringing the nation's BID tally to 4,397.
Selangor reported the highest number of Covid-19 deaths with 146, followed by Johor (54), Pulau Pinang (25), Kedah (24), Perak (15), Sabah (13), Kelantan (12), Sarawak (11), Kuala Lumpur and Melaka respectively (seven), Negeri Sembilan and Pahang respectively (five).
For Covid-19 fatalities that were BID, Selangor led with 36, followed by Pulau Pinang (seven), Sarawak (six), Sabah (five), Johor (four), Kedah and Kelantan respectively (three), while Melaka, Negeri Sembilan and Perak each respectively reported two.
In terms of deaths per 100,000 people, Pulau Pinang topped the list with 18 fatalities for every 100,000 people in the state, followed by Johor (12.6), Sabah (8.1) and Kedah (7.8).
Meanwhile, the national average stood at 6.6 deaths for every 100,000 people.
Malaysia reported 15,549 new Covid-19 cases yesterday, down from 17,577 the day before. This brought the country's total Covid-19 infections to 2.08 million.
Among the latest infections, 15,286 or 98.31% of cases were in Categories 1 and 2, while 263 cases or 1.69% were in Categories 3, 4, and 5.
Daily recoveries stood at 17,205, bringing the nation's cumulative Covid-19 recoveries to 1.84 million.
Read also:
Malaysia's new Covid-19 cases decline for third straight day to 15,549 on Sept 18