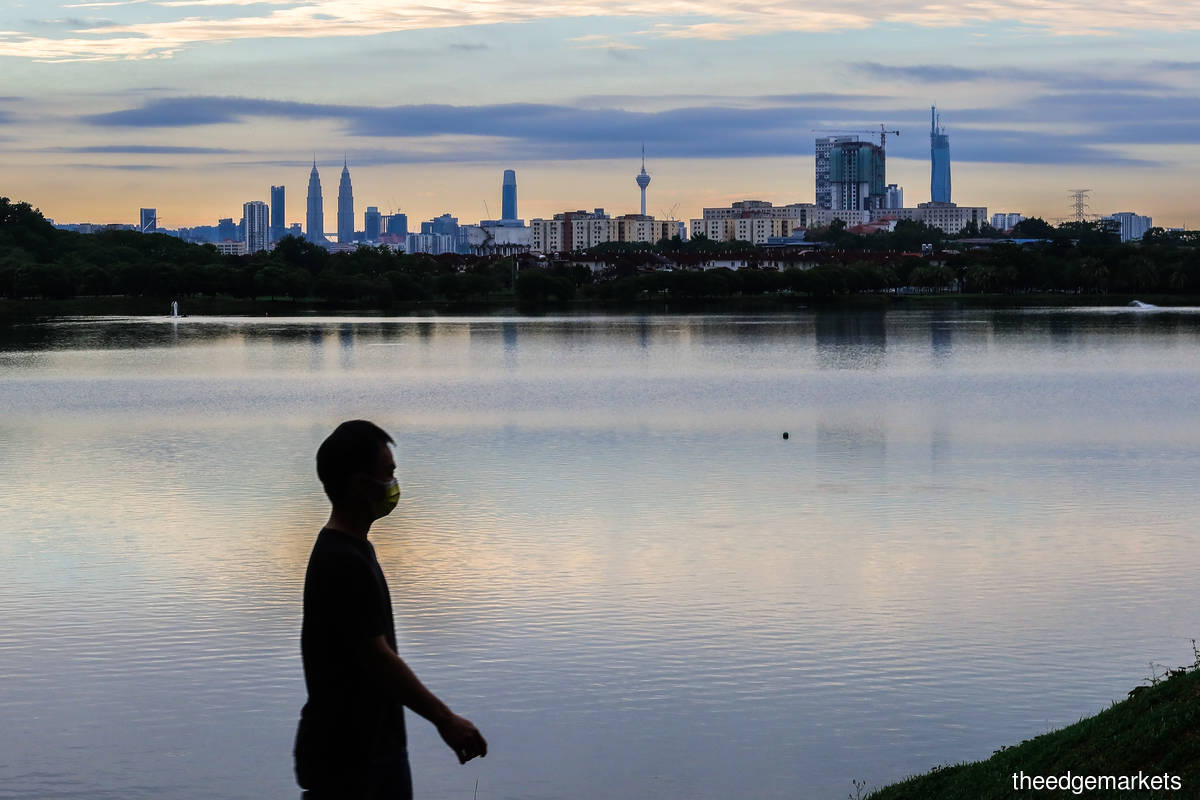 KUALA LUMPUR (Sept 28): Malaysia reported 258 Covid-19-linked fatalities on Monday (Sept 27) — the fourth consecutive day of the daily figure staying above the 200 mark — but down 7.19% from 278 on Sunday.
A total of 25,695 patients have died due to the coronavirus so far since the pandemic began in the nation last year.
The country's seven-day average number of deaths linked to the coronavirus continued to drop to 87 — plunging 73.79% — from its peak of 332 on Aug 7, according to the Ministry of Health's (MoH) COVIDNOW website.
Of the latest fatalities, 75 were brought-in-dead (BID) cases, meaning the Covid-19 patients passed away before receiving medical treatment. To date, total BID cases in the country stood at 5,097.
Selangor led with the highest number of daily deaths at 56, followed by Johor (53), Kedah (46), Kuala Lumpur (25), Penang (21), Sarawak (19), Sabah (12), Kelantan (five), Pahang (five), Perak (five), Melaka (four), Terengganu (four), Perlis (two) and Negeri Sembilan (one).
In terms of Covid-19 deaths per 100,000 people, Penang led with 14.4 related fatalities for every 100,000 individuals in the state, followed by Johor (10.9) and Sabah (6.5).
According to the website, the national average stood at 5.5 Covid-19-linked deaths for every 100,000 people.
Active cases, which carry high transmission risk, stood at 177,560. Of this, 147,848 were undergoing home quarantine, 19,180 people were being treated in Covid-19 Quarantine and Low-Risk Treatment Centres (PKRCs), 9,554 patients were hospitalised and 978 patients were being treated in intensive care units (ventilated and unventilated).
Malaysia's daily Covid-19 infections dropped sharply to 10,959 on Monday — the lowest in three months — as Selangor posted less than 1,000 cases for the first time in four months with 979 infections.
This raised the country's cumulative number of Covid-19 cases to 2,209,194.
Of the latest infections, 10,754 cases or 98.1% were in Category 1 (no symptoms) or Category 2 (mild symptoms), while the remaining 205 cases or 1.9% were in Category 3 (patients with pneumonia), Category 4 (patients with pneumonia requiring oxygen therapy) or Category 5 (critical patients requiring assisted ventilation).
Read also:
New Covid-19 cases drop to below 11,000 on Sept 27, with less than 1,000 in Selangor