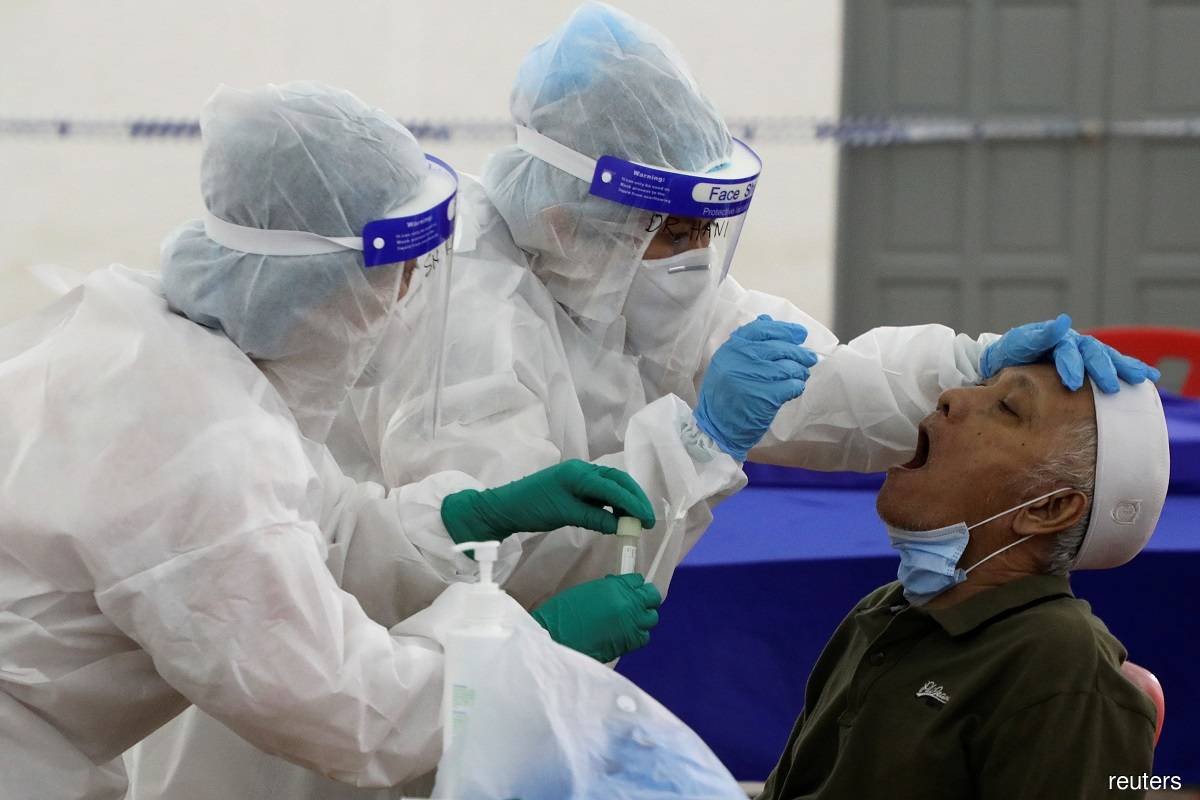 KUALA LUMPUR (Nov 24): Malaysia today recorded 2,188 new Covid-19 cases, its highest daily figure ever recorded, with Selangor once again being the biggest contributor with 1,623 cases.
To date, the total cases in the most populous state stood at 12,578.
The spike of Covid-19 cases in Selangor came from the Teratai cluster — linked to Top Glove Corp Bhd's worker dormitories — with 1,511 cases, according to Health director-general Tan Sri Dr Noor Hisham Abdullah.
Meanwhile, 54 cases in Selangor came from the screenings of close contacts of Covid-19 positive patients, while 30 cases were detected from other Covid-19 screenings, according to Dr Noor Hisham's statement.
Sabah came in at second place with 232 cases today, followed by Perak with 112 cases.
The Klang Valley, comprising Selangor, Kuala Lumpur and Putrajaya, confirmed a total of 1,713 infections. Kuala Lumpur reported 90 cases, while Putrajaya did not record any new infections.
Following this, active cases — which carry high transmission risks — breached the 14,000 mark for the first time to record 14,353.
Currently, 112 patients are being treated in intensive care units, with 49 of them needing respiratory assistance.
Meanwhile, Dr Noor Hisham said 107 cases came from the Covid-19-related prison clusters where 103 cases were confirmed from the Tembok cluster, two cases were detected from the Seberang Perai prison cluster while the Kepayan prison cluster and the Sandakan prison cluster recorded one case each.
Four more deaths were recorded today, bringing the total deaths so far to 341. Three deaths were reported in Sabah, while the other fatality was in Penang.
The deceased were aged between 41 and 84 years. One of them had high blood pressure and chronic lung disease, according to Dr Noor Hisham.
The ministry also recorded 1,673 recoveries from Covid-19 today, bringing the total number of recoveries to 44,153 cases, or 75% of all the total cases.
Malaysia's total cases soared to 58,847, from just 31,548 as of Oct 31.
Read also:
Covid-19: 119 clusters of infection originate from workplaces
Covid-19: 1,511 new cases at Teratai cluster originate from Top Glove's dorms, total swells to 4,036
Tan Choe Choe & Lam Jian Wyn