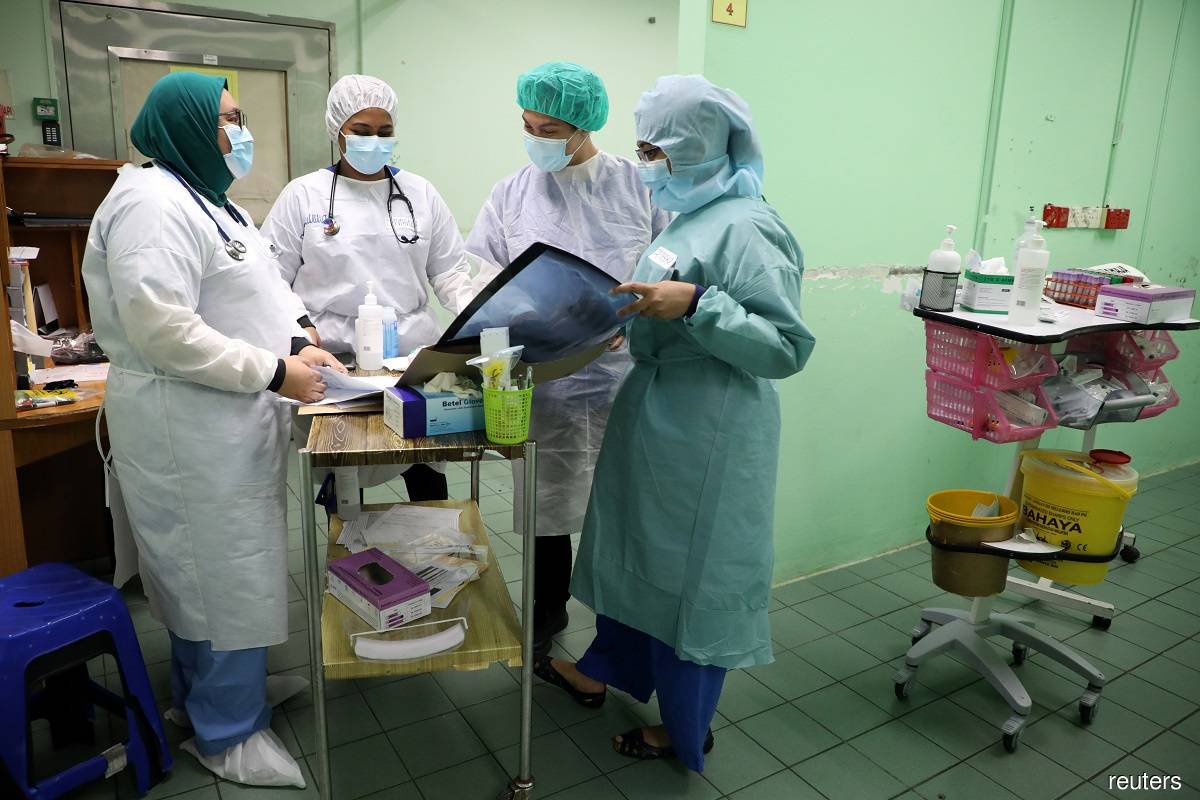 KUALA LUMPUR (Aug 2): Malaysia reported as at noon today 14 new Covid-19 cases, of which 13 were locally transmitted cases involving Malaysians. The sole imported case involved a foreigner, who had returned from the Philippines.
Health director-general Datuk Dr Noor Hisham Abdullah said in a statement today the 14 new Covid-19 cases brought the cumulative number of infected individuals in the country to 8,999 so far.
"As such, the total number of active and infective Covid-19 cases is 210. They have been isolated and given [medical] treatment," Noor Hisham said.
He said there were no additional Covid-19-related deaths reported today. As such, the cumulative number of Covid-19-related deaths remained at 125 so far, according to him.
Noor Hisham said 17 individuals recovered from Covid-19 today, bringing the cumulative number of patients who have fully recovered to 8,664 so far.
Of the 13 locally transmitted cases, 11 were from the Sivagangga patient under investigation (PUI) cluster in Kedah while the remaining two were detected in Labuan, according to Noor Hisham.
He said the 11 positive cases had been reported to the Ministry of Heath's Crisis Preparedness and Response Centre.
According to him, eight individuals had close contact with positive case No 8,975 while the remaining three had close contact with case No 8,976.
"Cases 8,975 and 8,976 are first-generation cases. All [11] cases have been admitted to the Sultanah Bahiyah Hospital in Alor Setar for isolation and [medical] treatment. 
"Active case detection has been conducted by the District Health Office to prevent the spread of Covid-19. Cleaning and disinfection activities have been undertaken at all premises including the school involved and houses where positive cases were detected," he said.
Meanwhile, the two cases in Labuan involved a student who had arrived from Sandakan, Sabah to study in Labuan while the second case involved an individual from Penampang, Sabah.
Noor Hisham said the individual from Penampang had gone to Labuan for a family vacation.
The sole imported case reported today involved a foreigner, who had returned from the Philippines. Noor Hisham did not elaborate on the case, only indicating that the case was detected in Selangor.