This article first appeared in The Edge Financial Daily, on February 13, 2020.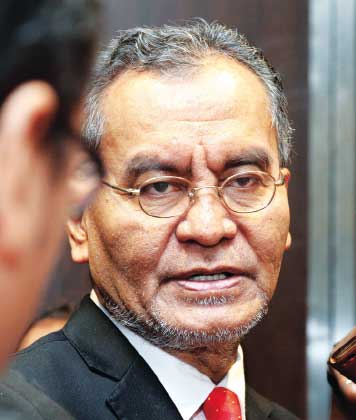 Datuk Seri Dr Dzulkefly Ahmad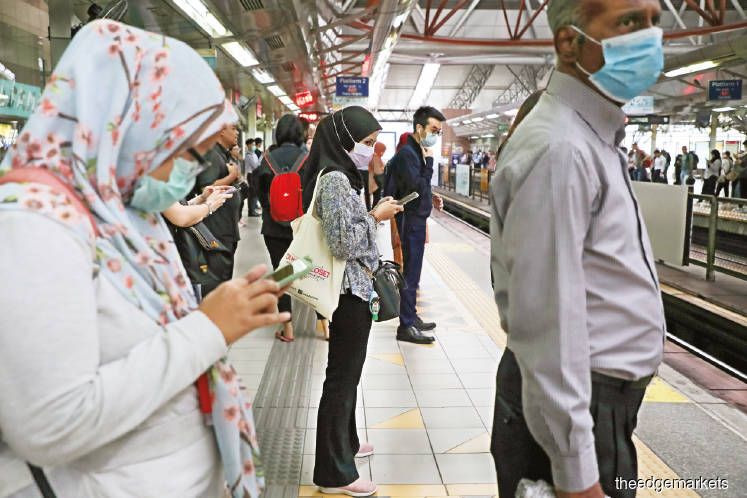 KUALA LUMPUR: Malaysia is in the "early containment" phase of the Covid-19 virus outbreak, Health Minister Datuk Seri Dr Dzulkefly Ahmad (pic) reiterated yesterday, stressing that the spread of the infection in the country remains under control.
He said his ministry is continuing to step up its readiness to face the possibility of Malaysia entering the subsequent phases, namely "late containment" and "mitigation".
Dzulkefly said this in a statement issued in response to the World Health Organization's (WHO) statement, advising the Malaysian government to prepare itself for the possibility of a wider transmission of Covid-19.
He said so far all episodes of cluster infection had been handled well by the ministry and the National Disaster Management Agency (Nadma), which is chaired by Deputy Prime Minister Datuk Seri Dr Wan Azizah Wan Ismail.
Dzulkefly said Putrajaya will continue to enhance cooperation with other Asean countries as well as on an international level to ensure that the virus contagion can be handled in an integrated manner as the outbreak involves cross-border infections.
He said a joint-working committee with Singapore to curb Covid-19 is expected to be set up as early as next week.
The committee will be jointly chaired by Deputy Health Minister Dr Lee Boon Chye and Singapore's Senior Minister of State in the Health and Transport Ministries Dr Lam Pin Min.
The cooperation between the two nations will include sharing of information in the context of public health, and clinical, medical and research aspects to ensure that the Covid-19 infection is effectively contained.
The two sides will also discuss matters pertaining to cross-border measures involving both countries, he added.
Dzulkefly also said that his ministry is ready to expand the numbers of Covid-19 laboratories and testing capabilities in the laboratories depending on the development of the outbreak.
The minister said of the 550 close contacts and symptomatic cases tested at 18 public laboratories in the country so far, 18 have been confirmed positive to Covid-19.
No new cases were reported yesterday.
WHO tells Malaysia to be prepared for wider spread
WHO, in its statement, cautioned that the region was at a critical juncture with the Covid-9 virus' confirmed presence in many parts of the world.
WHO regional director for the Western Pacific Dr Takeshi Kasai said that while the authorities must continue efforts to contain the spread, it is also time that all countries, including Malaysia, prepare for the possibility of a wider transmission.
"There are now reports of clusters of cases with no apparent link to China. The latest information suggests that the virus may be more transmissible than early data suggested.
"This does not mean that the virus will start spreading easily within Malaysia or elsewhere tomorrow, or perhaps ever — of course, we hope that it won't," he said.
Kasai said that while countries are still working hard on containing the virus, they must be ready in case there is wider spread.
"This requires action today, because preparation takes time, especially to ensure that the response reaches everyone in all parts of the country," he said.
Responding to wider transmission would require shifting the focus of activities to protect the vulnerable and minimise the health and social impact, he added.
"If we don't prepare now, we will not be able to activate those plans when they are needed.
"For example, in case of wider community transmission, we would need to ensure health facilities can focus on treating the most vulnerable and severe cases. This may mean planning to switch away from medically isolating or containing everyone who is infected, to encouraging people with mild illness to stay at home to recover — so that health care facilities do not become overwhelmed.
"Steps must also be taken to ensure health facilities do not become places that amplify the virus' spread, infecting staff and other patients," he added.
Kasai said Malaysia must also be ready to make a switch away from testing all suspected cases and tracing the contacts of every person who has the virus, to instead applying limited testing capacity to monitor geographical spread and trends — and using this information to inform decisions about the most appropriate public health response.