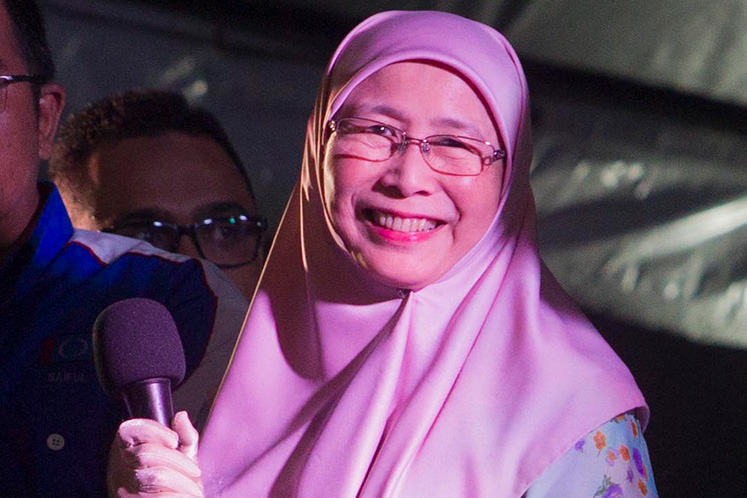 GENEVA (May 16): Deputy Prime Minister Datuk Seri Dr Wan Azizah Wan Ismail concluded her working visit to Geneva on Thursday with the message that Malaysia was determined to actively participate in all future disaster risk mitigation platforms.
The three-day visit to Switzerland beginning Tuesday was her first after being appointed Deputy Prime Minister on May 12 last year with the main agenda of the visit being the Global Platform for Disaster Risk Reduction (GPDRR) event.
"Overall, the objectives of this working visit have been met. GPDRR 2019 was a successful platform for effective dialogue. Indeed, international cooperation is important in disaster risk reduction initiatives," she told Bernama and RTM during a press conference here today.
The GPDRR is a biennial event coordinated by the United Nations Office for Disaster Risk Reduction (UNDRR) and is the most important international forum for strategic partnerships, coordination, and reviewing the development of the implementation of disaster risk management instruments.
Dr Wan Azizah said during the plenary session on Wednesday, she had reiterated Malaysia's commitment to UNDRR's work, the Sendai Framework for Disaster Risk Reduction 2015-2030 as well as Sustainable Development Goals.
"We also shared the initiatives that have been fully implemented to achieve the goal of risk reduction by taking into account human, socio-economic and environmental factors," she said.
The Deputy Prime Minister said during a special session, Malaysia emphasised that women and children were more vulnerable during disasters, and taking this into account, Malaysia advocated the need to empower women to participate more significantly in the planning and management of disaster response through education, as well as better access to health services.
Dr Wan Azizah also held several bilateral meetings during the short visit.
She discussed the palm oil industry, investment and trade with Indonesian Vice President Mohamed Jusuf Kalla, while a meeting with the UN High Commissioner for Refugees, Filippo Grandi revolved around collaborative opportunities in various aspects of humanity.
She added that UNHCR had requested Malaysia's help to resolve the plight of Rohingya refugees.
Meanwhile, in a meeting with the Special Representative of the United Nations Secretary-General (SRSG) for Disaster Risk Reduction, Mami Mizutoru, Dr Wan Azizah informed that Malaysia was in the process of finalising its National DRR Action Plan.
The Deputy Prime Minister also took time to attend a breaking of fast ceremony with the Malaysian diaspora besides visiting the Geneva Islamic Cultural Foundation.
Dr Wan Azizah will be leaving for home on a commercial flight this afternoon (4.55pm local time, 10.55pm Malaysia time) and is expected to arrive in Malaysia on Friday.