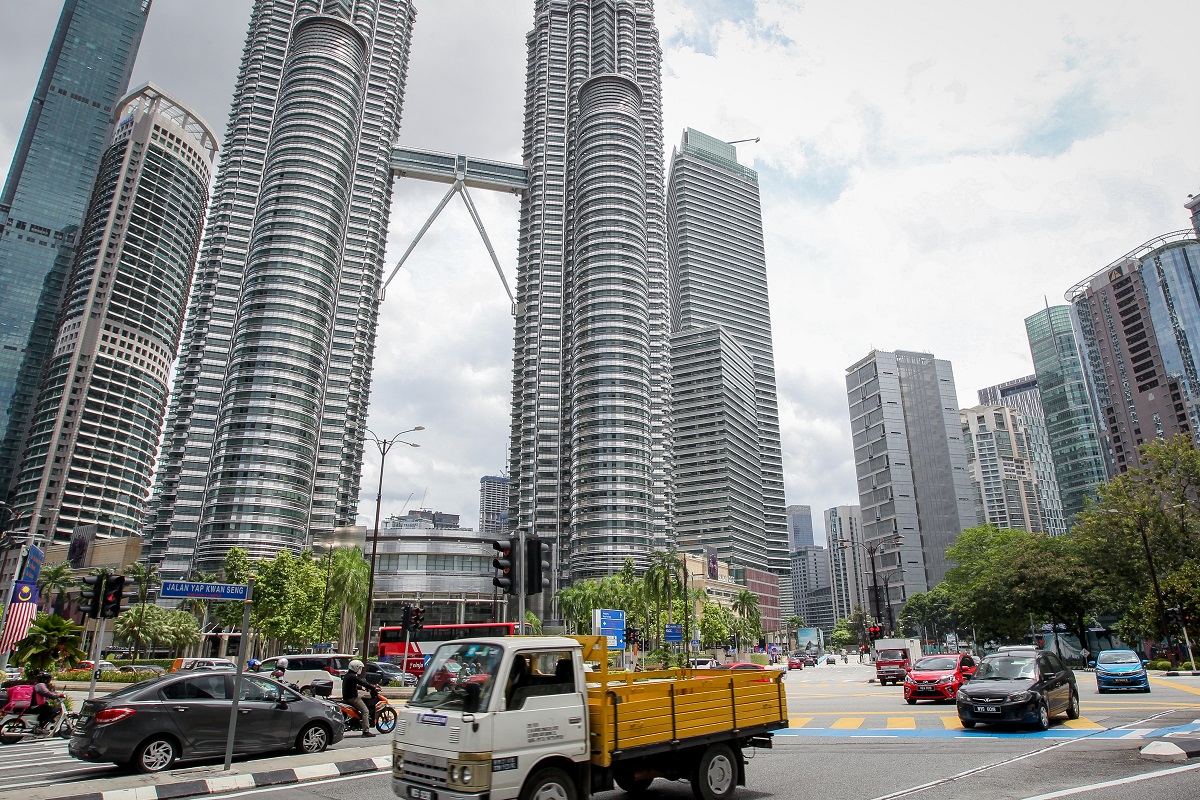 KUALA LUMPUR (Oct 7): Malaysia reported 9,890 new Covid-19 cases on Thursday, 510 more than the 9,380 cases logged on Wednesday, as states such as Selangor and Perlis reported an increase in daily infections.
With the new additions, the country's cumulative number of pandemic cases now stand at 2,313,727, according to Health director-general Tan Sri Dr Noor Hisham Abdullah in a statement.
Sarawak continued to lead with the highest number of new cases, at 1,413 — albeit down from 1,503 a day before — followed by Selangor, which saw daily cases jump to 1,402 from 1,116 previously, Kelantan at 1,032, Johor at 993 and Sabah at 820 cases.
Perlis, which reported 200 cases, saw a 158 increase from just 42 a day before, while Kuala Lumpur's cases climbed to 250 from 214, and Putrajaya saw an increase to 59 from 18 previously.
Of the new cases, only 162 cases or 1.6% were serious cases involving those in Categories 3 (patients with pneumonia), 4 (patients with pneumonia requiring oxygen therapy) and 5 (critical patients requiring assisted ventilation).
The remaining 9,728 cases or 98.4% were those who showed no symptoms and mild symptoms (Categories 1 and 2).
According to the ministry, there were 827 patients in intensive care, comprising 782 Covid-19 patients and 45 suspect cases under investigation. Of those in intensive care, 445 required ventilators to breathe.
Daily recoveries, as of Wednesday, came in at 12,884, exceeding new infections for the 22nd straight days. This raised cumulative recoveries so far to 2,157,565, or 93.25% of overall infections.
13 new clusters found with 243 infections
The Health Ministry also detected 13 new clusters on Thursday — comprising eight workplace clusters, three community clusters and two education clusters — with 243 total infections found among them.
A total of 5,560 clusters have been reported across the country so far, including 4,649 that have been declared ended, leaving 911 active.
As of Wednesday, 94.6% of the country's adult population had had at least their first vaccine jab, including 88.8% who were fully vaccinated.
Tan Choe Choe & Chong Jin Hun