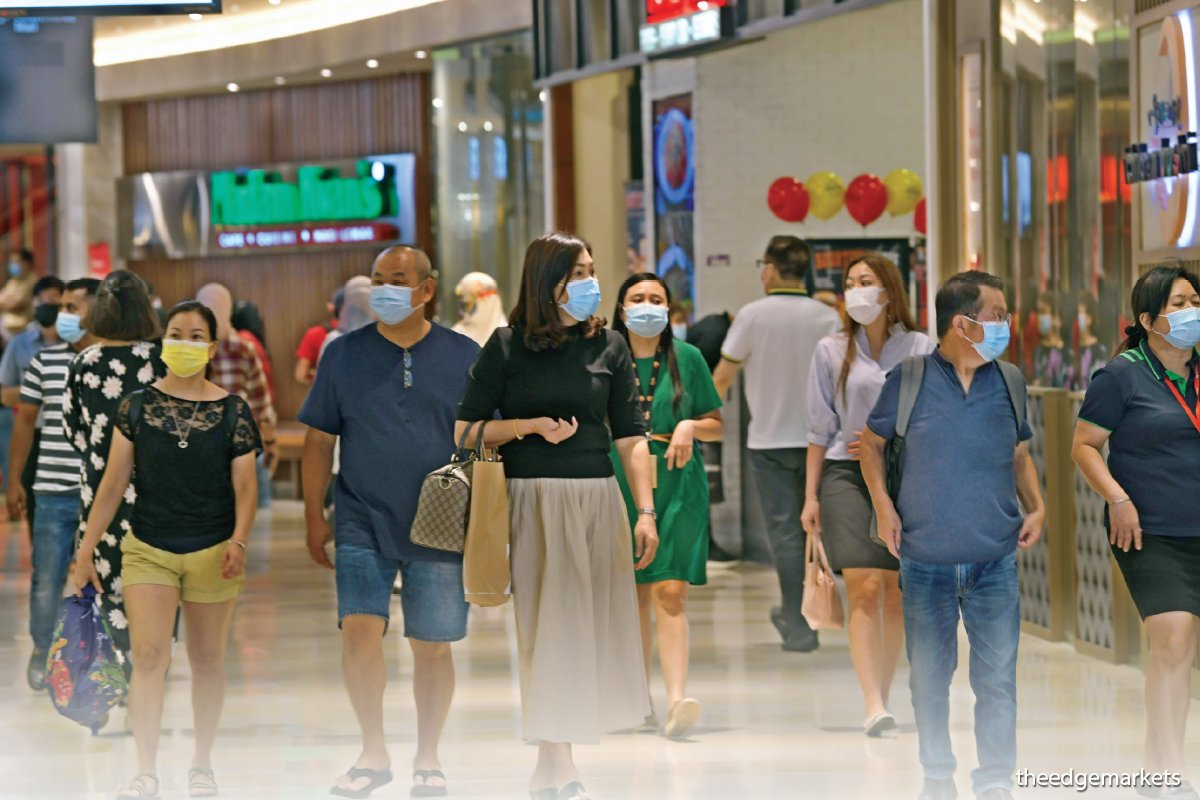 KUALA LUMPUR (Oct 2): Malaysia continued to gradually witness a fall in new Covid-19 cases, with the daily figure standing at 10,915 on Saturday (Oct 2), dropping below the 11,000 mark from 11,889 infections posted on Friday.
The number of new cases is the lowest since July 18 this year, when 10,710 infections were logged.
Cumulative Covid-19 cases in the country now stood at 2,268,499, according to Health director-general Tan Sri Dr Noor Hisham Abdullah in a statement.
Among the latest infections, 10,776 cases or 98.7% were in Categories 1 (no symptoms) or Category 2 (mild symptoms), while the remaining 139 cases or 1.3% were in Category 3 (patients with pneumonia), Category 4 (patients with pneumonia requiring oxygen therapy) or Category 5 (critical patients requiring assisted ventilation). 
Sarawak topped the daily list again with 2,121 infections, followed by Selangor (1,386), Kelantan (1,288) and Johor (1,124).
Perak recorded 862 new cases, followed by Terengganu (818), Sabah (784), Penang (768), Kedah (574), Pahang (504), Melaka (216), Negeri Sembilan (211) and Kuala Lumpur (171).
Perlis saw 58 infections, followed by Putrajaya (26). Labuan was the only one among the states and federal territories with a single-digit daily figure, recording four new cases.
Meanwhile, daily recoveries at 15,396 continued to outpace infections, raising cumulative Covid-19 recoveries to 2,086,111, representing a 92% recovery rate.
Intensive care units (ICUs) nationwide were treating 888 Covid-19-related patients, with 832 of them tested positive, while the remaining 56 were suspected, probable or under investigation.
A total of 484 patients required ventilators, with 354 of them being confirmed cases, while the remaining 130 were suspected, probable or under investigation.
The Ministry of Health (MoH) also reported 10 more Covid-19 clusters on Saturday, comprising four workplace clusters, four community clusters and two high-risk group clusters.
To date, the ministry has identified 5,501 clusters, with 4,457 declared ended, leaving 1,044 active.