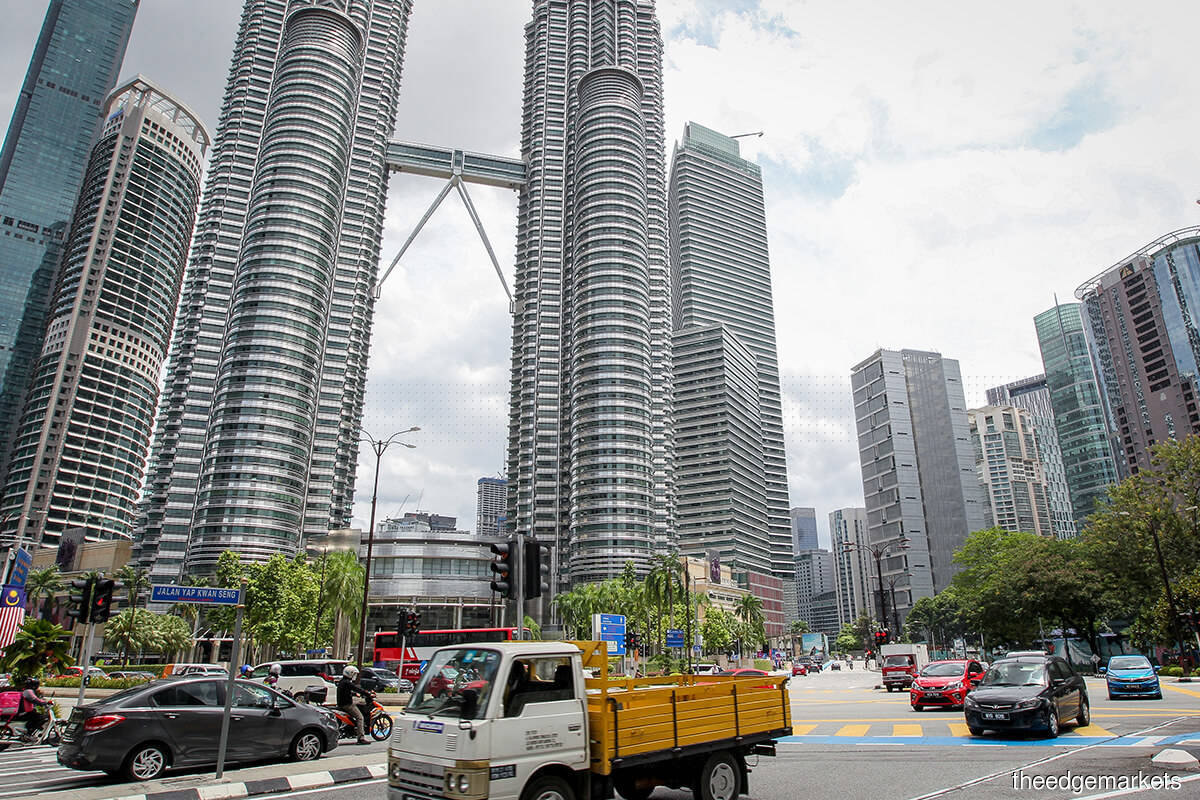 KUALA LUMPUR (Oct 14): Malaysia is now ready to be back on track as an investment hub for both regional and international investors, driven by creative and innovative methods in encouraging investments implemented by the government.
Prime Minister Datuk Seri Ismail Sabri Yaakob said this is also made possible through continuous cooperation with every member of Keluarga Malaysia, with safe bubbles for all businesses with new norms being safely applied to date.
"The 12th Malaysia Plan (12MP) has outlined nine focus areas in revitalising Malaysia's investment [which,] among others, are in rejuvenating economic growth, strengthening economic enablers, improving social security, eradicating hardcore poverty and narrowing income gaps throughout the nation.
"The uniqueness of multiracial Malaysia with diverse social strata has long provided opportunities for investors. Different races, for instance, would need [a] different set of [necessities]. In another comprehension, more products and services are potentially marketable in this country," he said in his pre-recorded keynote address at the Invest Malaysia 2021 Virtual Series 1 on Thursday.
The prime minister said Malaysia provides the most conducive environment for the business communities to invest, among others, being the gateway to ASEAN market through Regional Comprehensive Economic Partnership (RCEP).
"The 15 countries within the RCEP alone are generating almost 30% of global gross domestic product (GDP). It has been estimated that their overall aggregate of GDP income would increase by US$174 billion by 2030. This will give our corporations and micro, small and medium enterprises (MSMEs) a more level playing field while facilitating access to larger regional markets.
"This climate of growth is further strengthened by Malaysia's consistent improvement in the field of digital infrastructure. In the past years, Malaysia had witnessed rapid growth in the digital economy, online businesses and cashless transactions," he said.
As for the international stage, he said Malaysia remain an active key player in the Comprehensive and Progressive Agreement for Trans-Pacific Partnership. The international economic collaboration provides more than 500 million participations with combined GDP of US$10 trillion.
Meanwhile, he said an essential component of the country's future lies in the Malaysian Digital Economy Blueprint (MyDIGITAL) and National Fourth Industrial Revolution (4IR).
He said both of these are aligned with the National Policy on Science, Technology and Innovation (DSTIN) 2021-2030, which aims to develop Malaysia as a high-tech nation by 2030.
"With the 4IR, we aim to create an ecosystem within our economy that will be led by science, technology and innovation. It will facilitate local technology development, by creating economic opportunities and developing talents in areas such as Artificial Intelligence, the Internet of Things, and blockchain technologies.
"Moreover, with MyDIGITAL, areas of policy-making will be focusing on developing the infrastructure and human capital. This will ensure broad access and optimum utilisation of new generation of technologies," he said.
In reaching such targets, the prime minister said the government has identified significant key strategies in economic reform, which were designed to escalate economic recovery and enhance the country's competitive landscape for investors, allowing wider participation from both regional and international investors.
"Malaysia has given special attention for green technologies in the 4IR. Our future is connected to the environment's health. As more countries adopt carbon neutrality targets, Malaysia has begun encouraging numerous sectors and industries in developing necessary technology.
"In the light of this, Bursa Malaysia and various government ministries are now consistently collaborating to launch a voluntary carbon market, in transiting into a zero-carbon economy," he said.
To date, Ismail Sabri said the public and the private sectors are working together on shared vision and strategies in ensuring inclusive environmental-friendly economic growth.
"Nevertheless, we aim of becoming a carbon neutral country as early as 2050," he added.