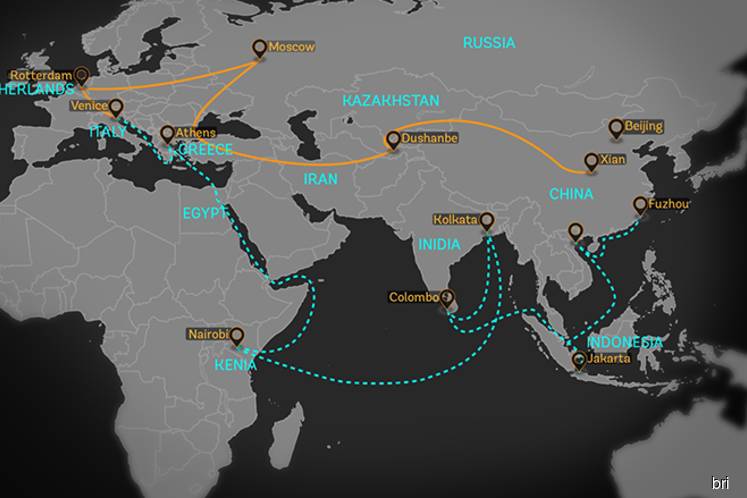 KUALA LUMPUR (Sept 6): Connecting China's outbound investment through an evolving Belt and Road Initiative with Southeast Asia's infrastructure needs should be a priority for Malaysia if it is to achieve greater economic resilience over the medium term, says HSBC Malaysia Bhd.
In statement today, HSBC Malaysia chief executive officer Stuart Milne said ASEAN and China are natural economic partners where ASEAN needs to drastically improve its infrastructure and industrial capacity in order to move up the value chain.
"Malaysia has a central role to play within the region as China increasingly looks outwards. Many Chinese corporates see Malaysia as a strategic gateway to ASEAN with its tactical logistics connectivity with China via ports and airports, and a very favourable business landscape," he said.
He added with China having long been ASEAN's biggest trading partner, it is no surprise that Southeast Asia is a major focus for the first phase of the BRI.
"However, BRI extends around the world and Southeast Asia also needs to make the case for being a viable investment partner for Chinese projects. Key to this is jump-starting the stalled regional integration programme started by the Association of Southeast Asian Nations more than a decade ago, particularly in non-tariff barriers.
"Areas of specific focus can include automating customs clearance across all ASEAN member states, expediting clearances for low-value shipments, introducing electronic payments for cross-border duties and taxes and harmonising goods standards across sectors among ASEAN members," he said.
According to the Malaysia External Trade Development Corporation, in 2018 China continued to be Malaysia's largest trading partner for the 10th consecutive year since 2009.
In 2018, Malaysia's trade with China also rose by 8.1 percent to RM313.81 billion and constituted 16.7 percent of Malaysia's total trade.