This article first appeared in The Edge Financial Daily, on February 6, 2020.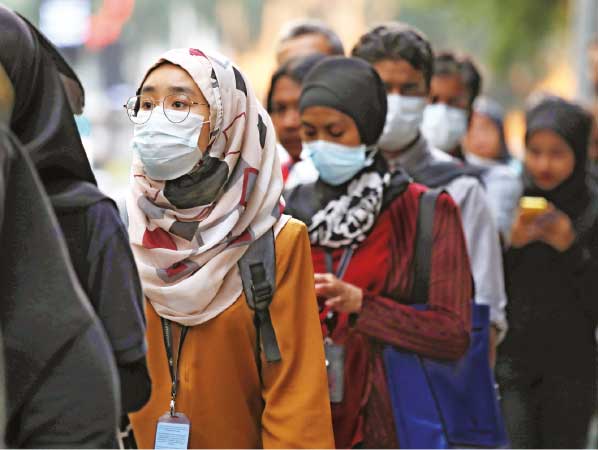 Passengers wearing face masks at a bus station in Kuala Lumpur last Friday. (Photo by Reuters)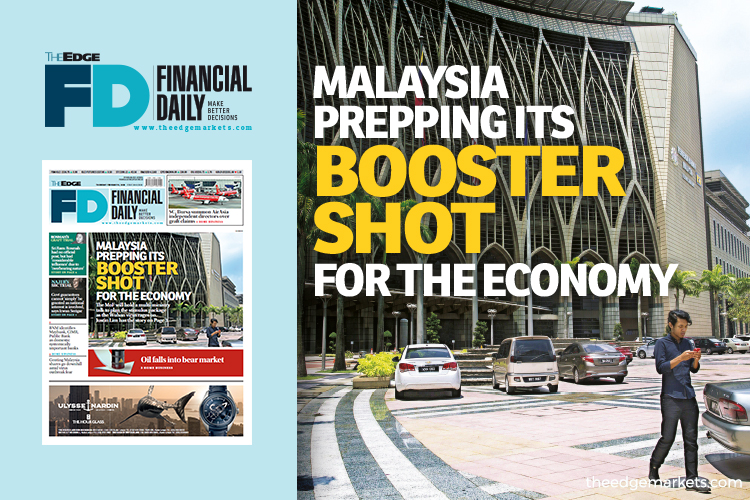 KUALA LUMPUR: Less than a week after Malaysia said it would not discount the likelihood of hastening a stimulus package to bolster the economy amid fierce headwinds, the ministry of finance (MoF) is now preparing the booster shot to overcome the economic impact of the rampaging Wuhan virus.
The stimulus package will be announced at a suitable date that will be fixed, said Finance Minister Lim Guan Eng yesterday in a statement announcing that MoF has been tasked by the cabinet to plan the package.
"MoF is very concerned with the outbreak of the 2019 novel coronavirus (Wuhan virus) which has affected the economy in general, and especially the tourism industry.
"The ministry will organise a discussion with the ministry of economic affairs, ministry of tourism, arts and culture, and the ministry of international trade and industry, as well as industry players and related services companies to obtain the input in its planning of the economic stimulus package," he said.
Yesterday, Malaysian health authorities confirmed new virus infection on two Malaysians who were flown back from Wuhan, China, on Tuesday, bringing the total confirmed cases in the country to 12 — nine Chinese citizens and three Malaysians.
At press time, the virus has killed 494 people and infected some 24,625 people globally since the start of the outbreak at end-December. All but two of the fatalities happened in China, where there were 24,391 confirmed infections. There were reportedly 965 cured cases.
As the number of infections rises, equity markets across the globe tumble.
The Shanghai Composite Index took the most hit, having lost 7.61% since end-December. Other regional markets badly hit include the Philippine Stock Exchange Index, which has sunk 5.92%, and the Jakarta Stock Exchange Composite Index, which has fallen 5.1%, and the Hong Kong Hang Seng, down 4.98%.
The FBM KLCI was not spared as it fell to 1,521.95 points on Feb 3, its lowest level since January 2011, before recovering some lost ground to settle at 1,536.79 yesterday. Year-to-date, it has declined 3.27%.
Last week, Credit Suisse said in a note that Malaysia's economy could be hit harder by the Wuhan virus outbreak compared with the severe acute respiratory syndrome (SARS) outbreak in 2003, should concerns about the latest coronavirus infection persist as long as it did during the SARS episode.
This, it said, is because China's share of tourism receipts has more than quadrupled to 19% in 2019 from a mere 4% in 2003, when the SARS outbreak took place in February to July that year.
RHB Research, however, maintained its 2020 gross domestic product (GDP) growth forecast for Malaysia at 4.3%, based on its analysis of SARS's limited impact on Malaysia's GDP, together with Bank Negara Malaysia's recent 25-basis-point "preemptive" rate cut and the potential pump priming by the government.
"...we think these upside risks serve as a fair balance," RHB Research economist Ahmad Nazmi Idrus wrote in a note yesterday. "We believe fear of the virus is currently more sentiment-driven as it still has a lower mortality rate compared to SARS."
Nevertheless, if the current condition worsens, Ahmad Nazmi thinks the virus has the potential to shave off up to 0.2% from the country's GDP growth, with most of the impact to be seen in the first and second quarters of this year. Impact of the Wuhan outbreak is likely to be the most felt in Malaysia's tourism industry, he added.
"We think the impact is likely to be most pronounced in the airlines, hotel, as well as physical retail sectors. Historically, the accommodation and restaurants, wholesale and retail, and transport and storage sectors were negative at the peak of [the] SARS outbreak although GDP growth remained resilient," he added.
"An unexpected drop in tourist arrivals could affect Visit Malaysia Year 2020. The government's target for tourist arrivals is 30 million (2018: 25.8 million), with 3.2 million targeted arrivals from China. These targets are likely to be revised lower," the economist said. The tourism industry contributed 15.2% to GDP in 2018, he added.
China has been Malaysia's largest trading partner for the past 11 years and accounted for 17.2% or RM315.19 billion of Malaysia's total trade last year, according to data from the Malaysia External Trade Development Corp.
The country is both Malaysia's largest import source and export destination. Chinese imports accounted for 20.7% or RM175.59 billion of Malaysia's total imports last year, while exports to China amounted to RM139.61 billion or 14.2% of Malaysia's total exports.
Besides Malaysia, China, whose economy now accounts for about 17% of global GDP, is also the largest trading partner to most of its neighbours. And "those most dependent stand to be hit hardest" by the virus outbreak, according to Bloomberg.
Hong Kong's already struggling economy faces a 1.7% downdraft in the first quarter, according to the news agency, while South Korea and Vietnam — which benefit from Chinese tourism and embedded supply chains — could see a 0.4% drag on near-term growth. It also noted that Australia and Brazil, both commodity exporters to China, may see growth at 0.3% below what it would have been without the virus.