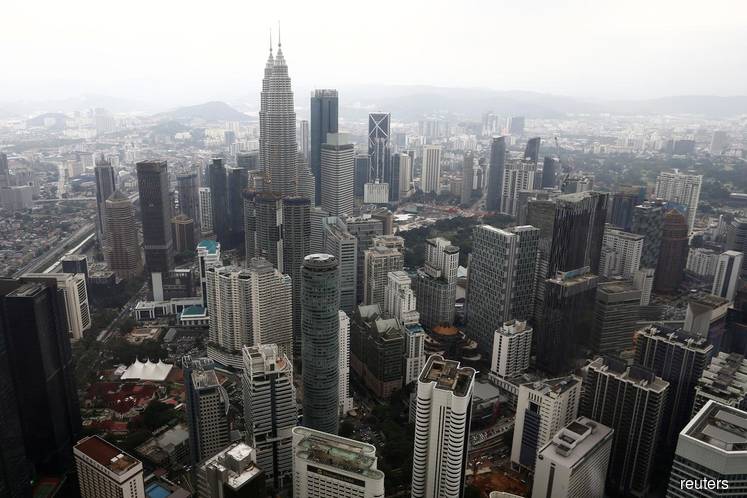 KUALA LUMPUR (Nov 14): Malaysia's population for the third quarter of 2019 (3Q19) rose 0.6% to 32.63 million from 32.43 million a year earlier, according to the Department of Statistics Malaysia's Report of Demographic Statistics.
In the report released today, the department said the population comprised 16.85 million males and 15.78 million females.
It said there were 107 males per 100 females.
In terms of age groups, the highest group was 15-64 years old at 22.85 million, followed by those below 14 years of age at 7.57 million, while those above 65 years old made up 2.21 million persons.
In terms of citizenship, there were 29.46 million Malaysians (90.3%) against 3.18 million foreigners (9.7%).
Meanwhile, births decreased 3% year-on-year in the third quarter to 124,150, from 127,956.
Of this, 64,028 were male babies and 60,122 female babies.
The number of deaths also decreased in 3Q19, dipping 0.9% to 41,772 from 42,156 previously.
Chief Statistician Malaysia Datuk Seri Dr Mohd Uzir Mahidin said Selangor remained as the most populous state in 3Q19 with a population of 6.54 million.
Meanwhile, Wilayah Persekutuan Labuan recorded the lowest at 99,400 population.